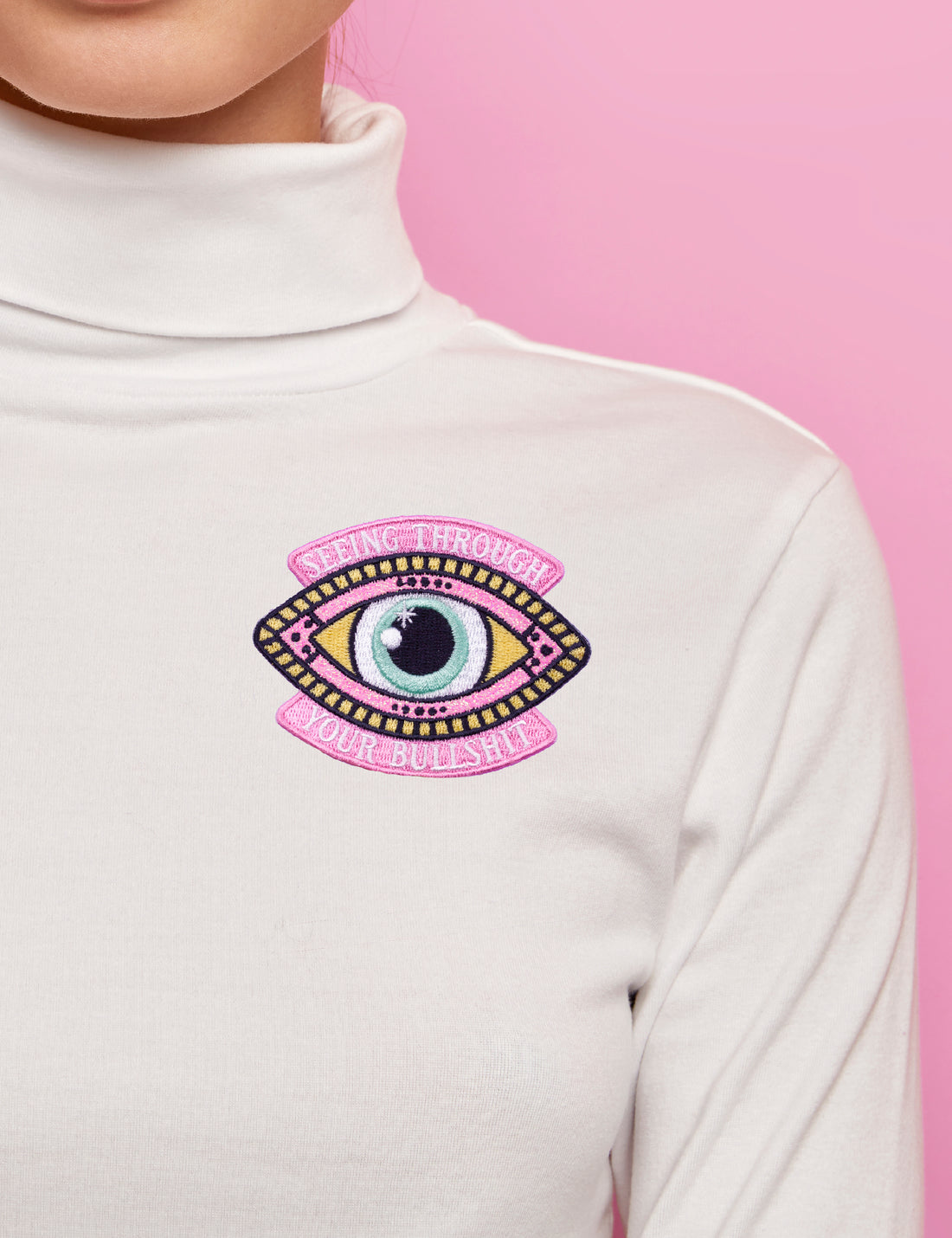 Seeing through your bullshit patch
Show people you can't be played with and you see through their bullshit, none of that with you. You are strong and intuitive and nobody can stop you now.

- 8 cm wide
- 100% Embroidered
- Available in 3 colour variants
- Glitter detail
- Iron on backing
- Made for any type of apparel! Jackets, vests, bags, even t-shirts, the customisation is up to you!

-
Original artwork by Joanna Behar ©.