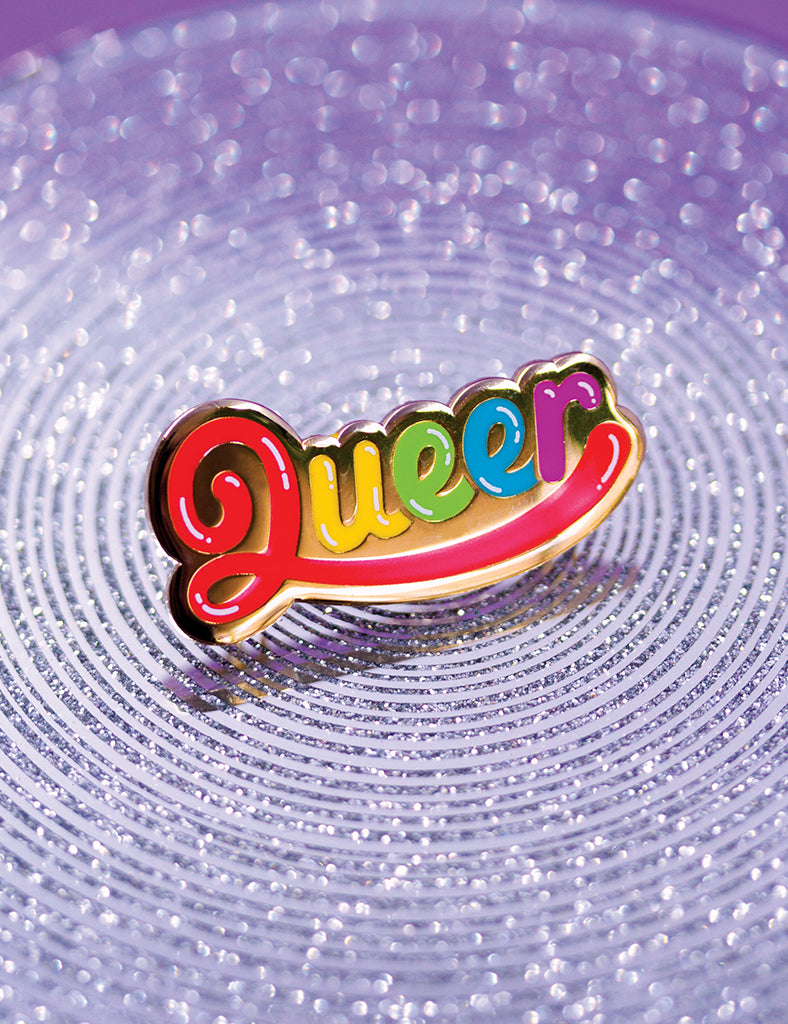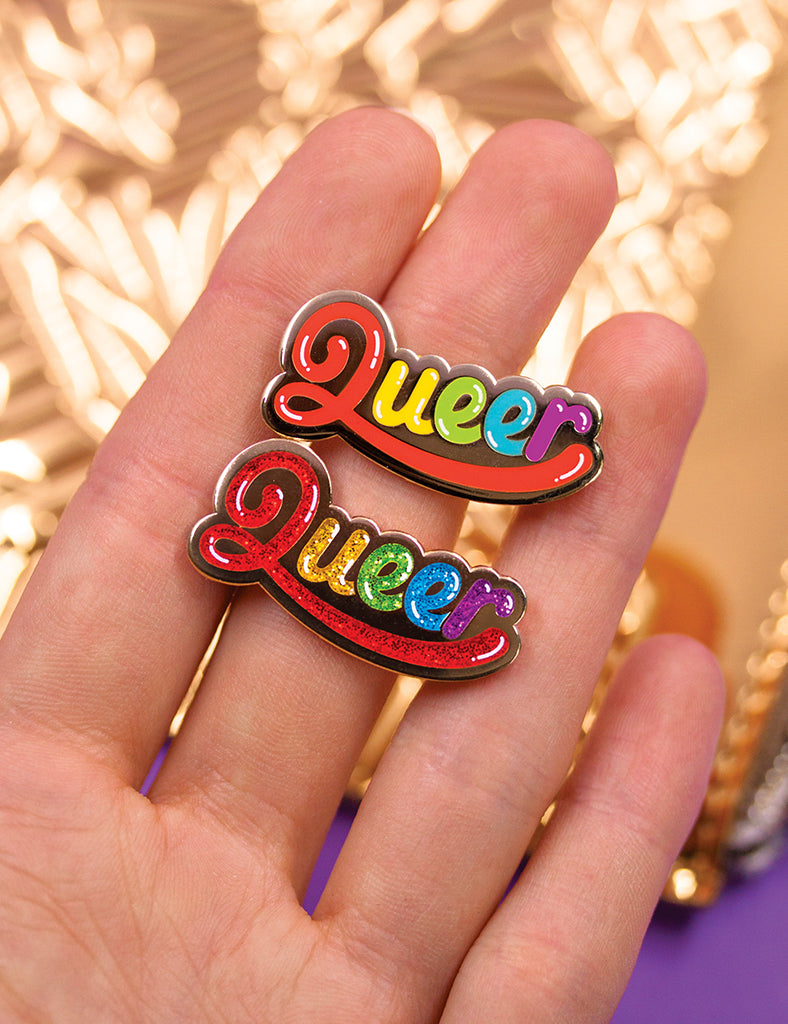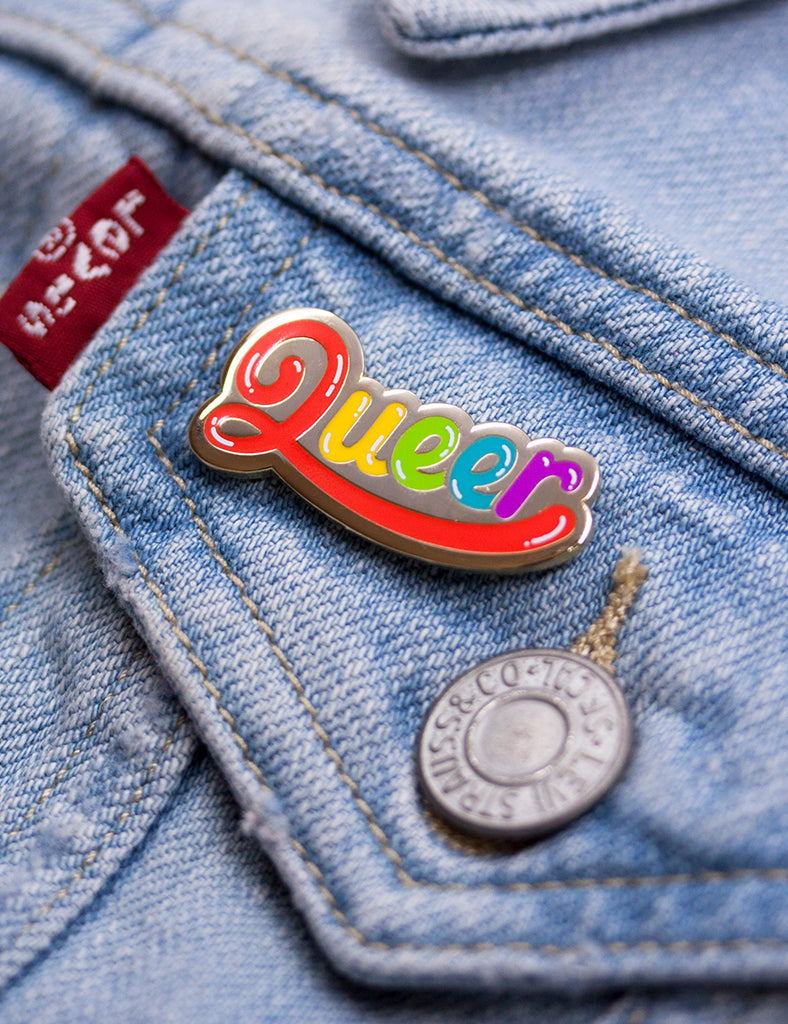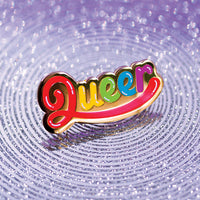 As Jack & Will from Will & Grace would say: "We're here, we're queer, get us a light beer!"
Show your pride and queertitude with this awesome new pin designed in collaboration with the super talented Serena Epstein.
- 33mm hard enamel pin
- Available in regular or glitter version! 
- Gold plated
- double Rubber pin back

-
Original artwork by Joanna Behar © & Serena Epstein ©.