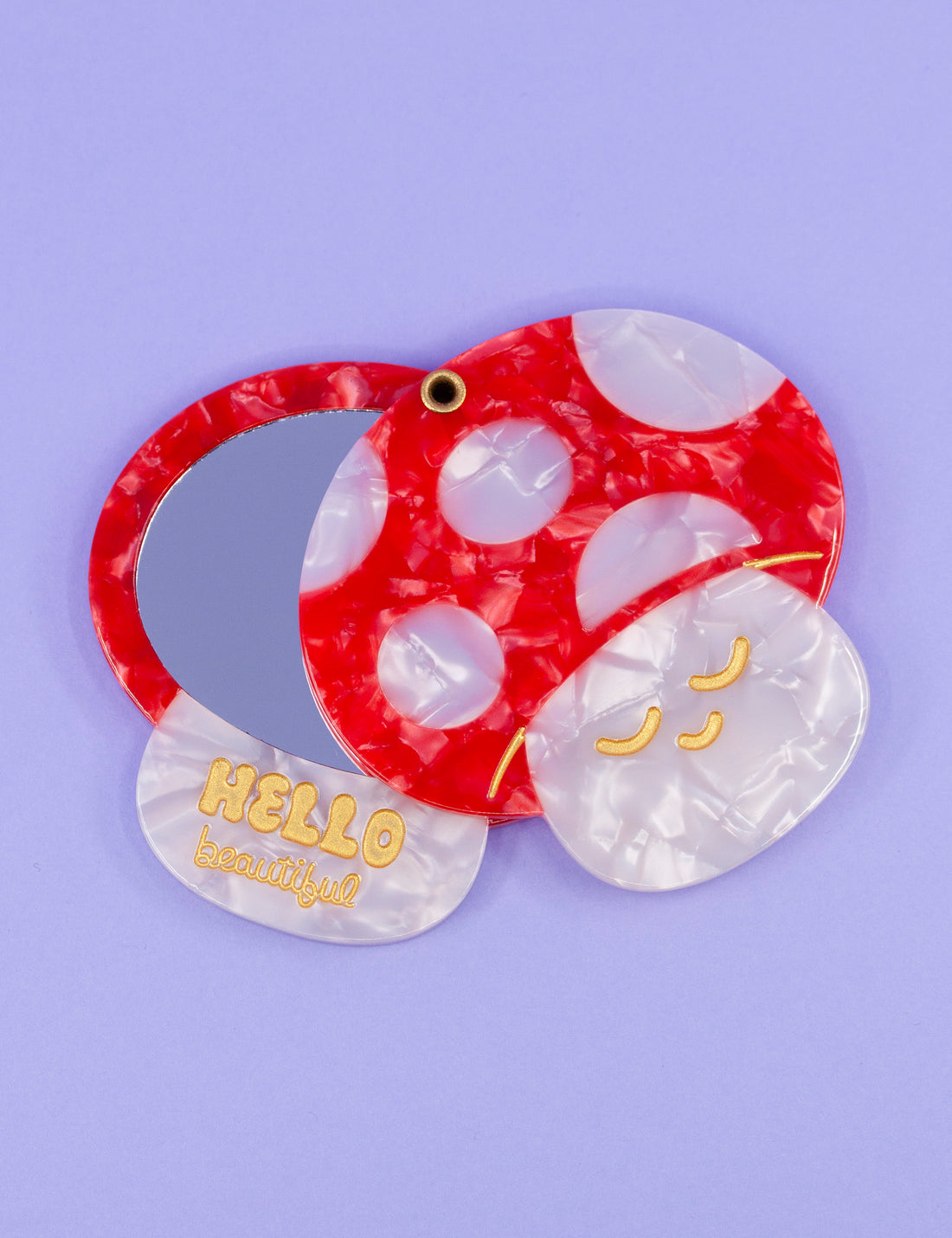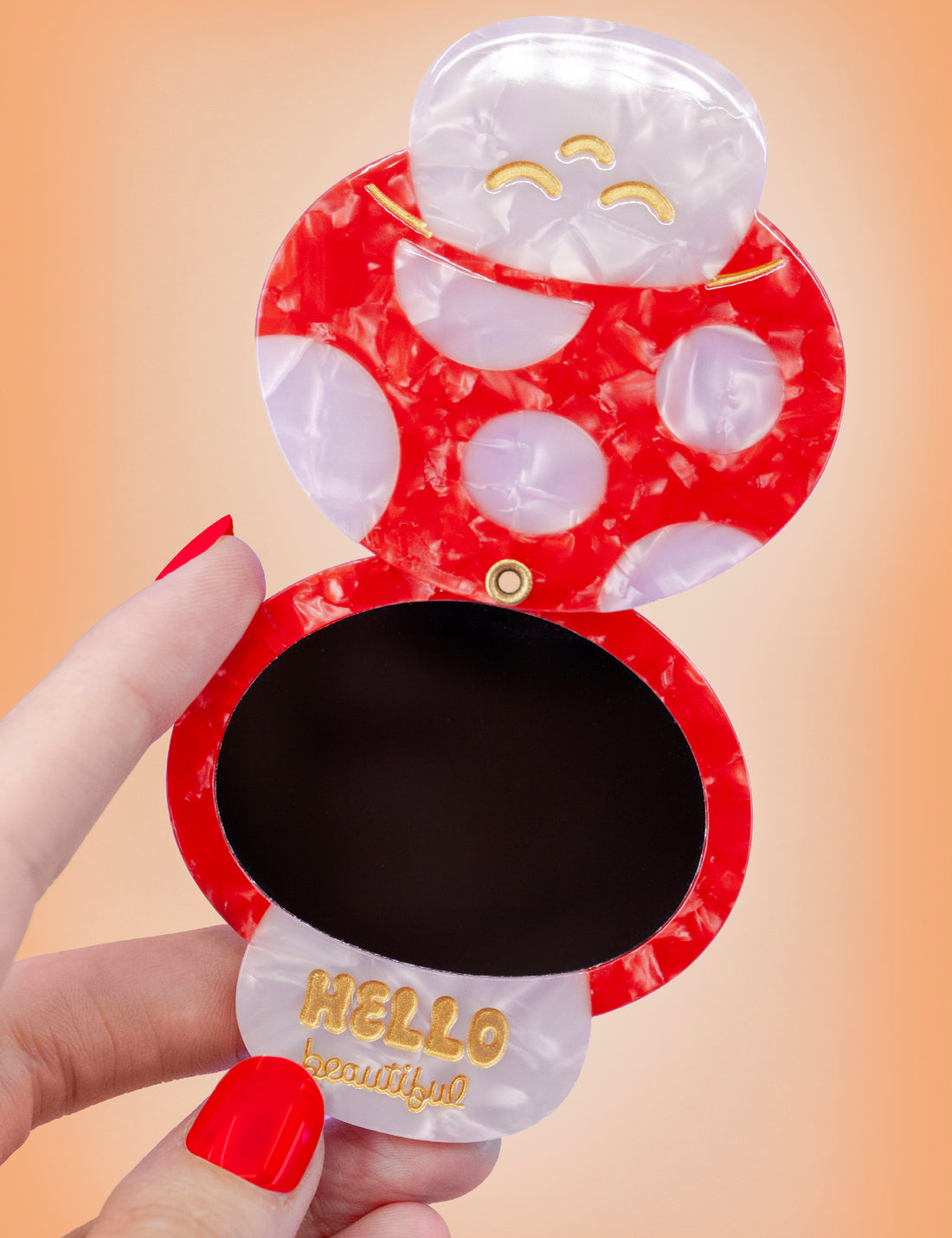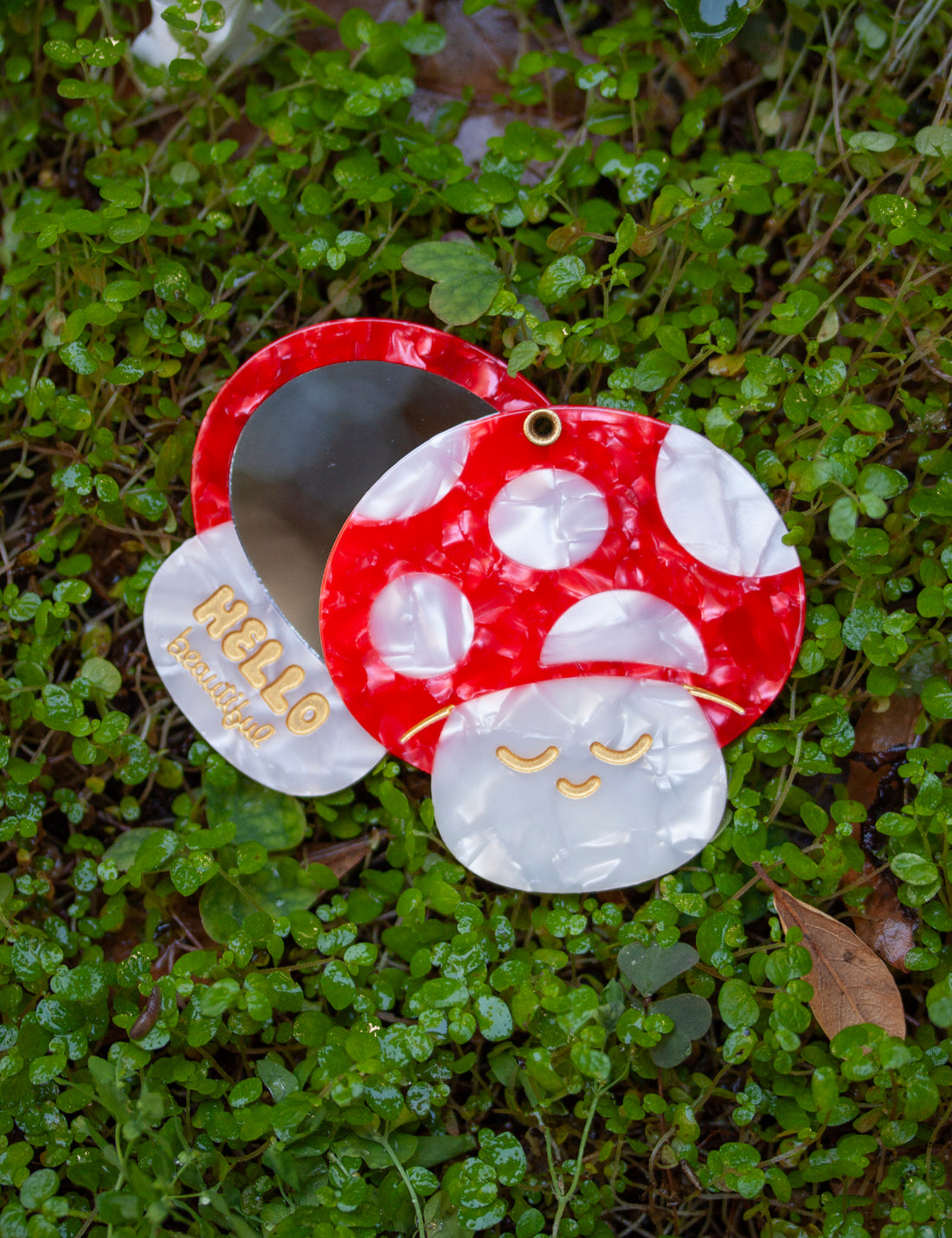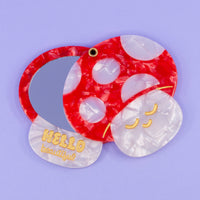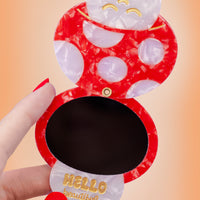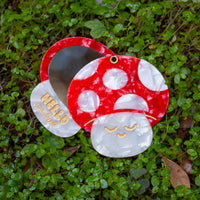 Wether you like mushrooms in your plate or in your garden, you will definitely love this little guy. It's the perfect daily dose of positivity and charm that fits right into your pocket or purse. This Pocket Mirror is not just a reflection; it's a daily affirmation of your beauty and uniqueness. Oh and he'll love you forever...
- 6,5 cm height
- Made from Cellulose Acetate. A material of plant origin (wood pulp and cotton), certified by the FSC (Forest Stewardship Council).
-
Original artwork by Joanna Behar ©.