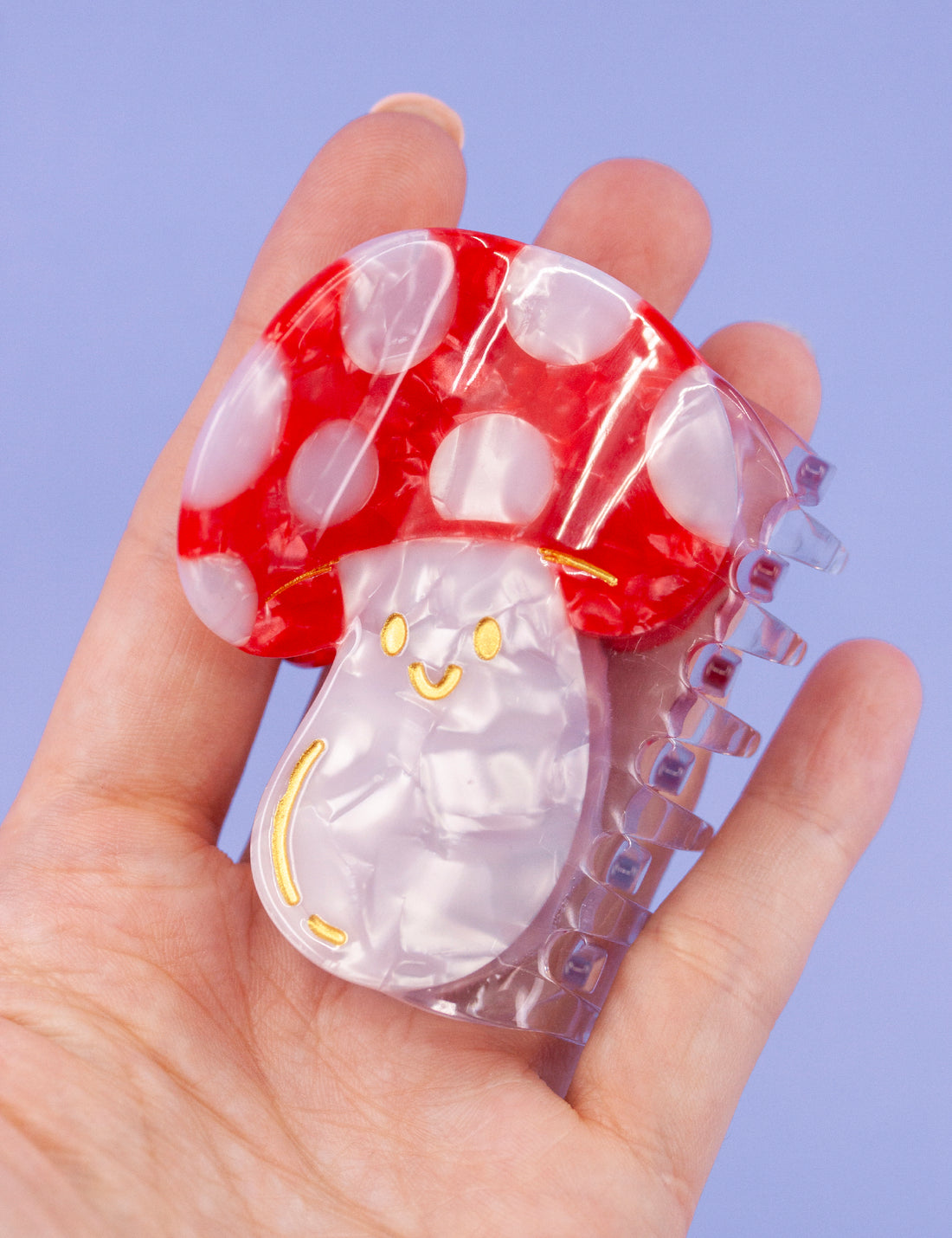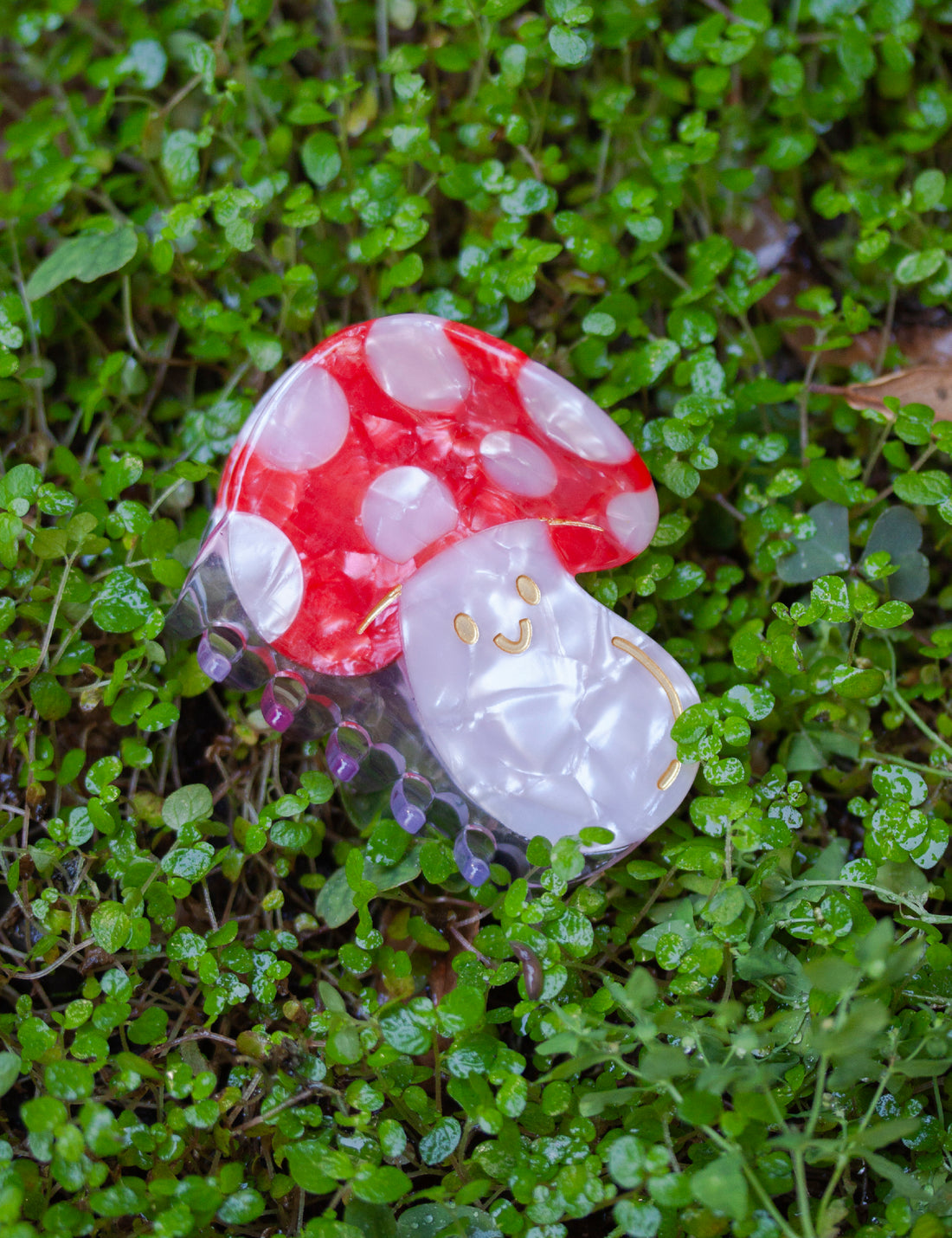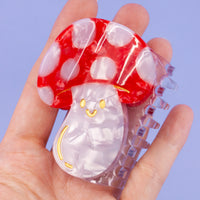 Did you know? Red mushrooms, like the iconic Amanita muscaria, have been part of folklore for centuries, symbolizing both danger and allure. Perfect for both everyday elegance and special occasions... She'll be your bestie during a nature walk or an office party !

This versatile hair claw is suitable for all hair types and lengths. It effortlessly grips your hair, keeping it in place throughout the day, so you can confidently rock any hairstyle, from messy buns to half-up styles, and everything in between.

This claw is made from Cellulose Acetate. A material of plant origin (wood pulp and cotton), certified by the FSC (Forest Stewardship Council). Cellulose acetate is Eco-Friendlier than plastic and more durable!

- 6,8 cm width
- Made from cellulose acetate and nickel-free + tested hardware

Slight variations in color or pattern may occur due to the nature of the acetate production.

-
Original artwork by Joanna Behar ©.