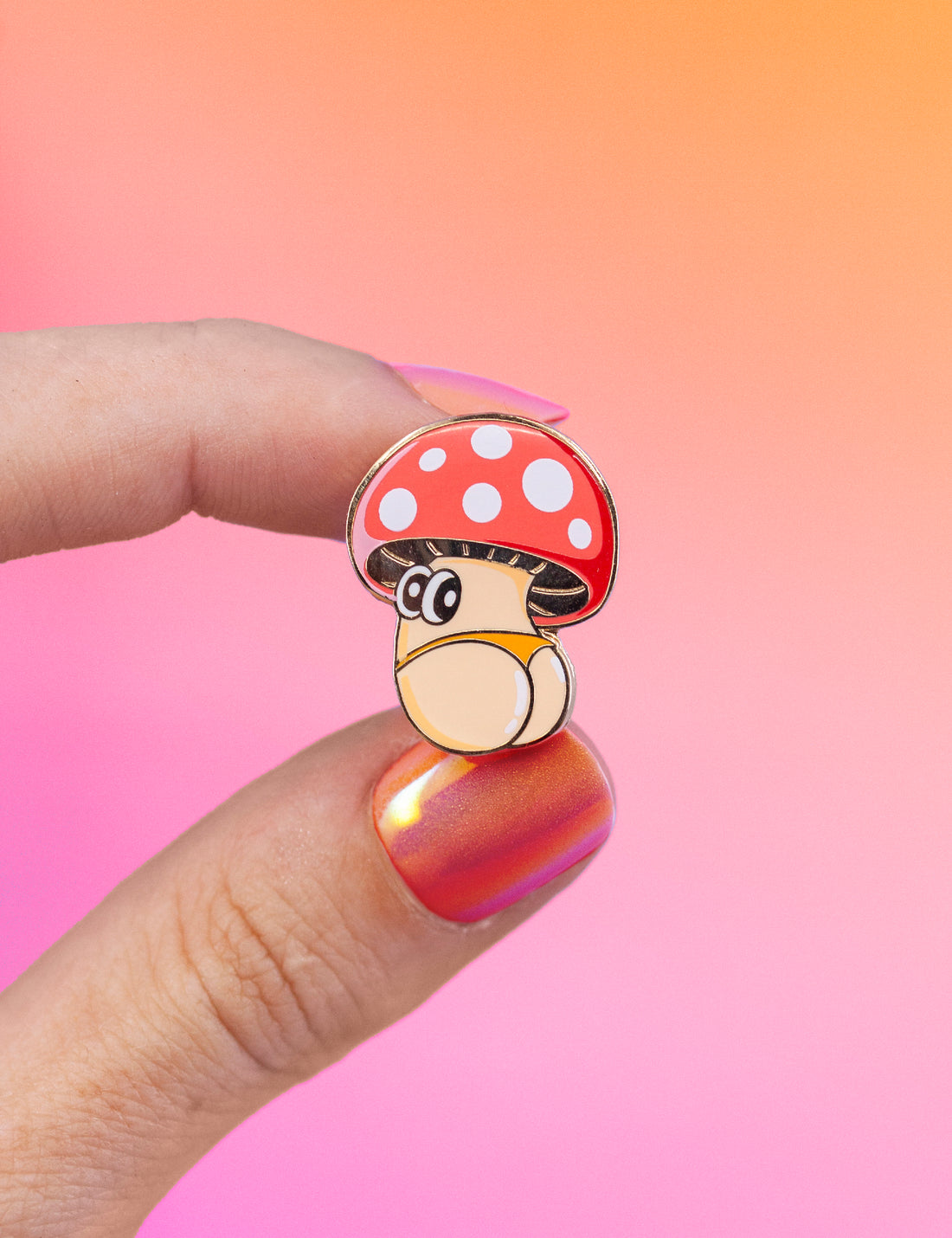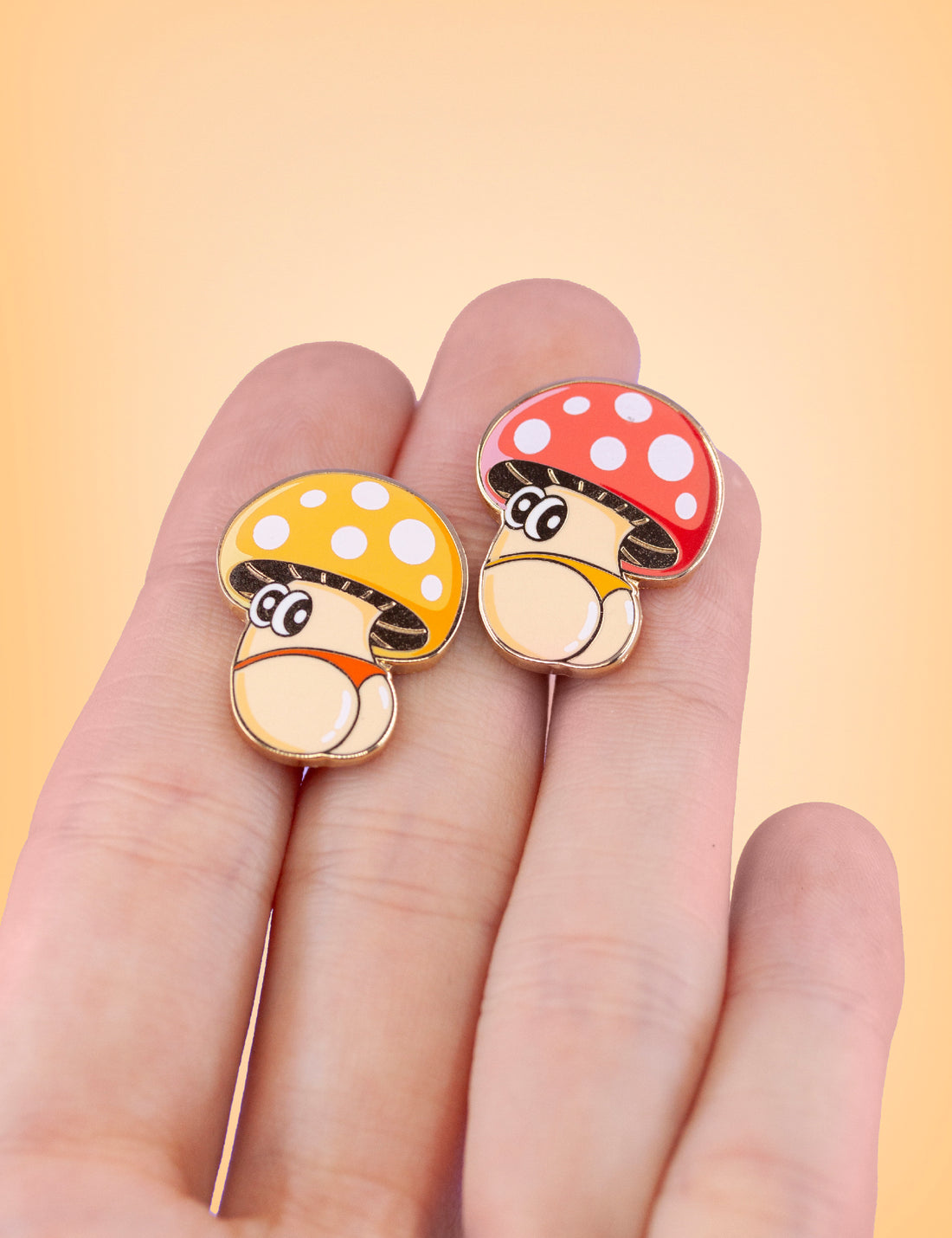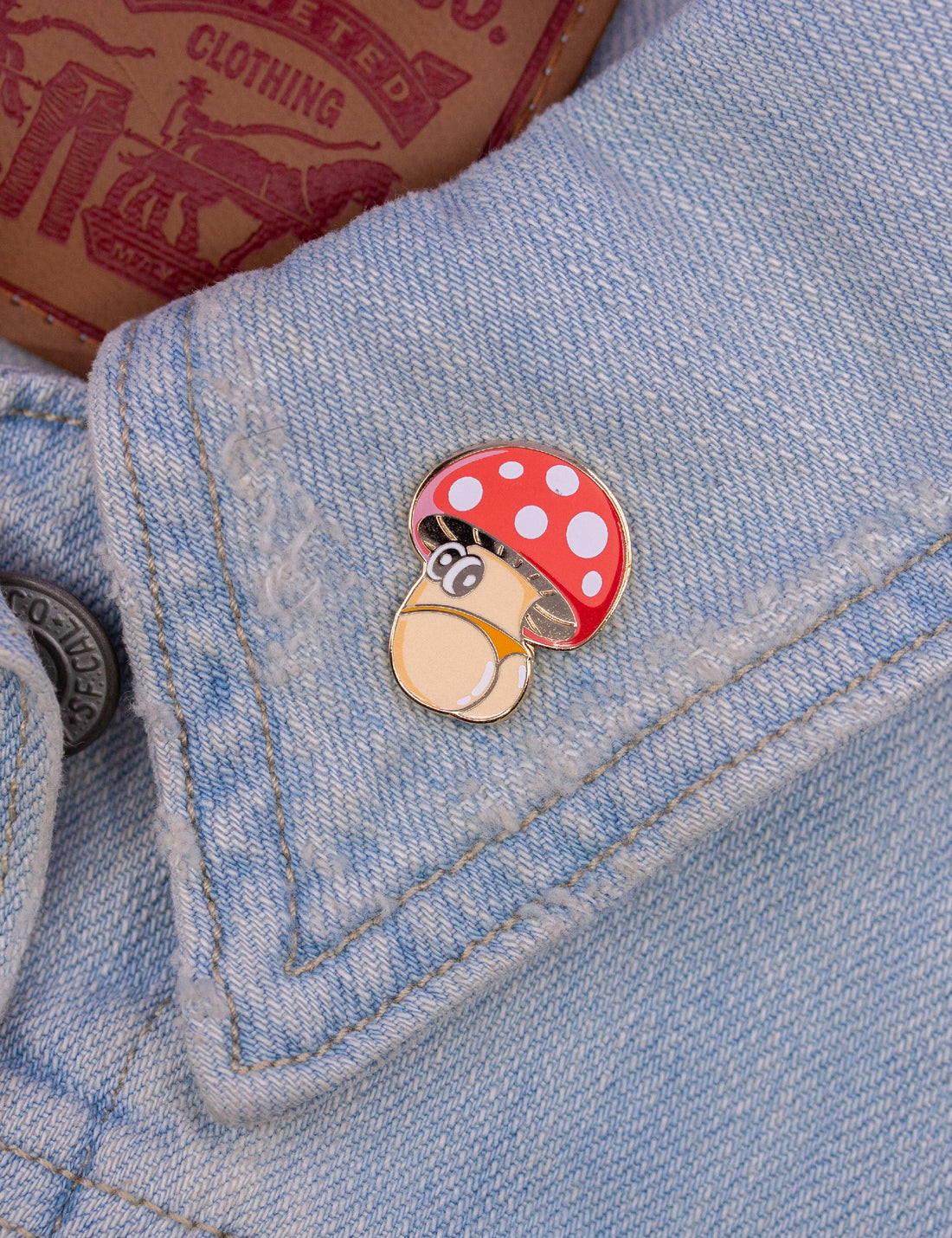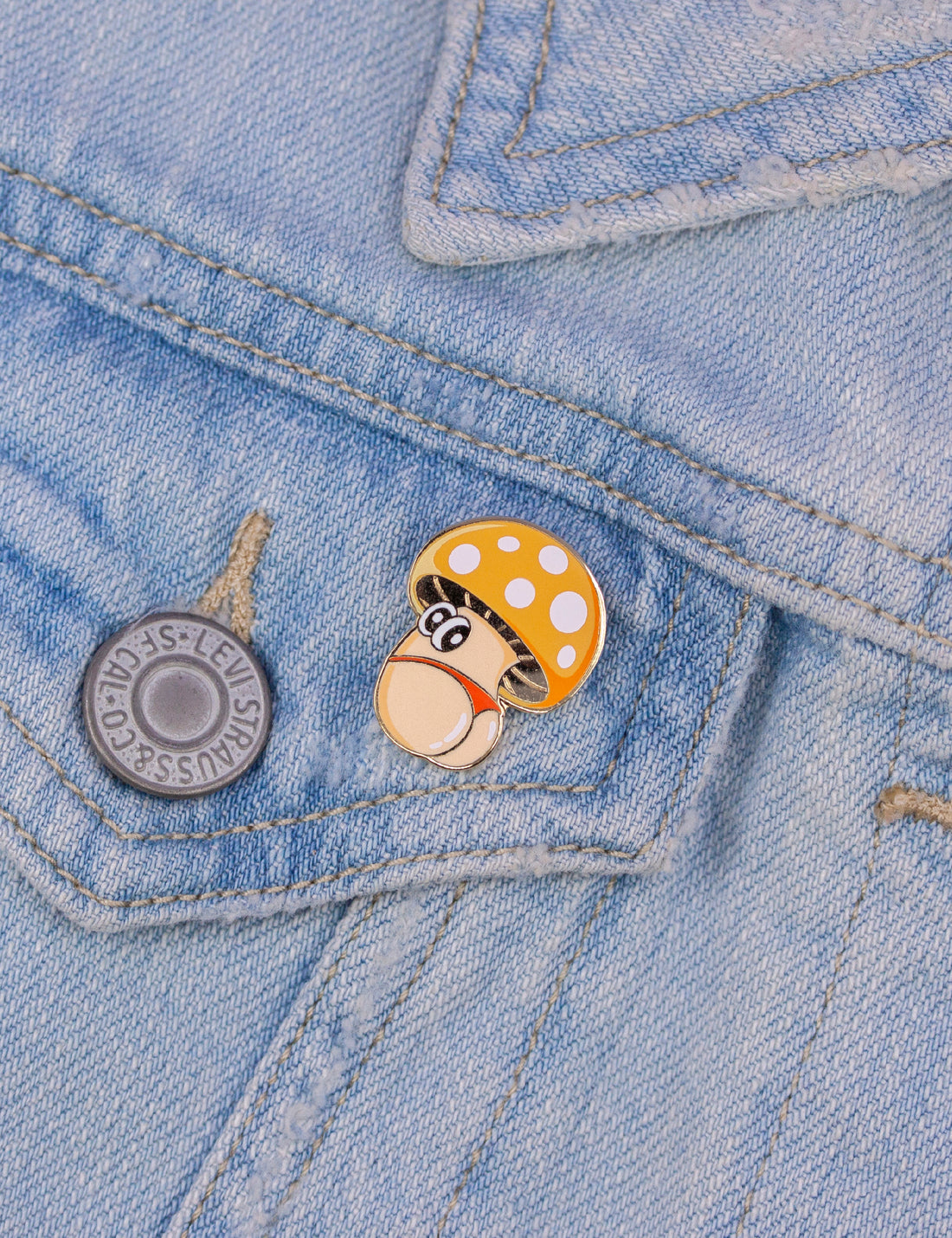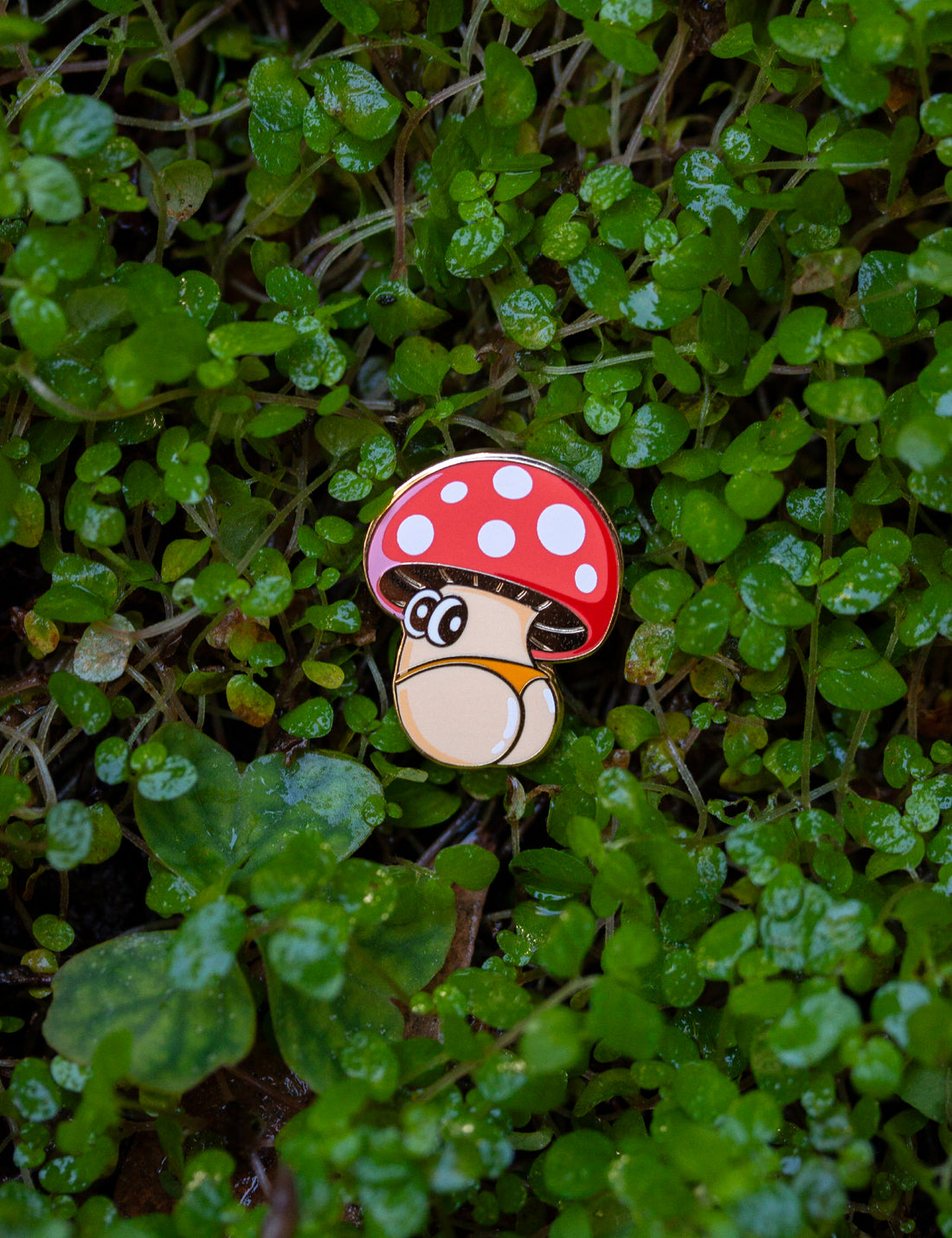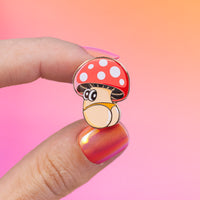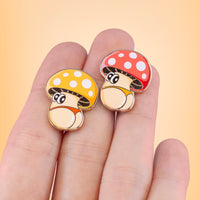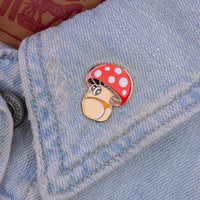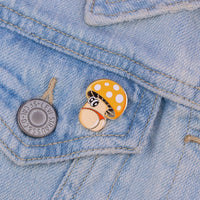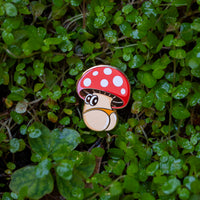 This little fungi is ready to break all the stereotypes and bring you a smile. With its daring choice of attire – a teeny-tiny thong – this mushroom is here to remind you that life is too short to take everything too seriously !
- 23 mm width hard enamel pin
- Available in 2 colors
- Double posts in the back
- Rubber pin backs
-
Original artwork by Joanna Behar ©.