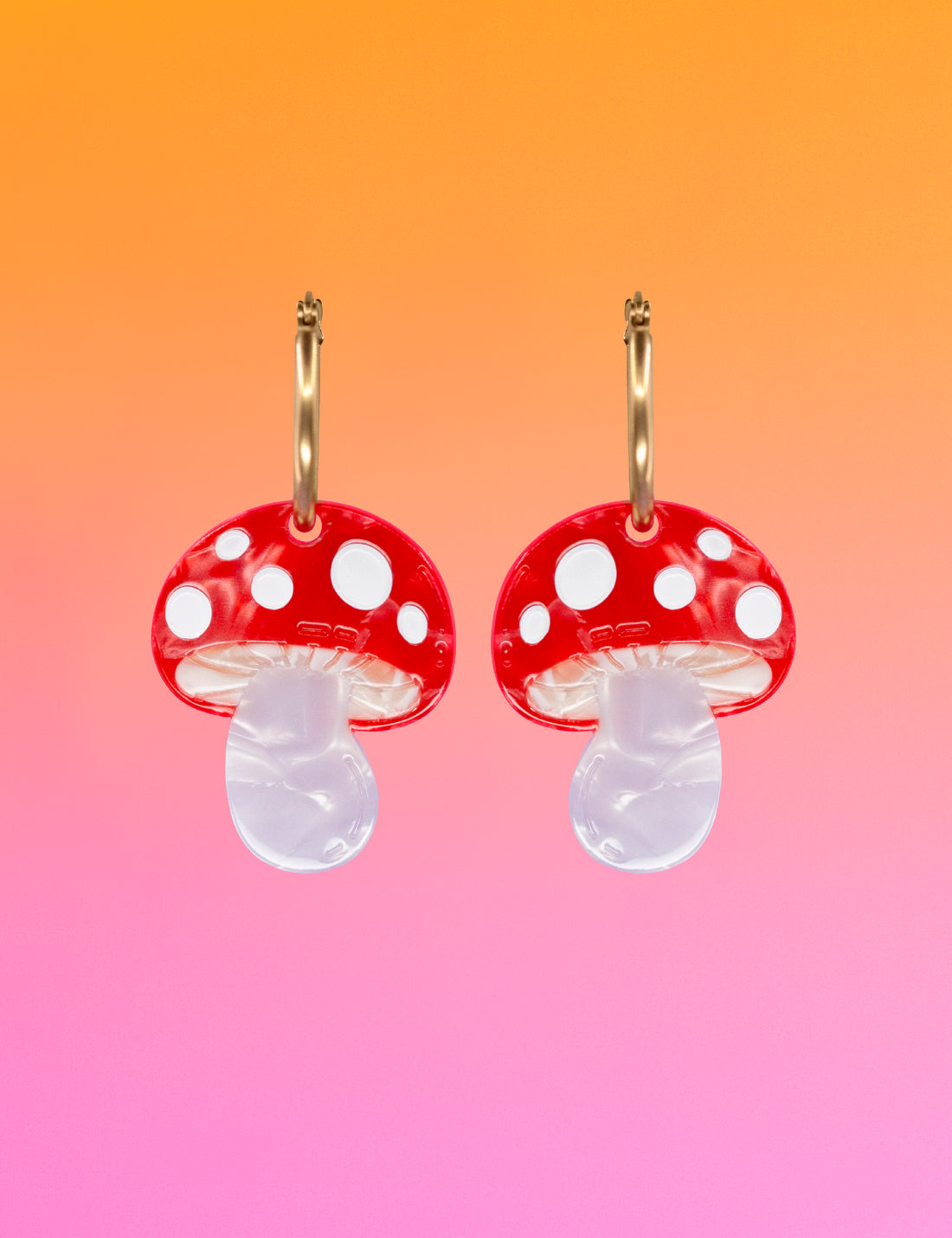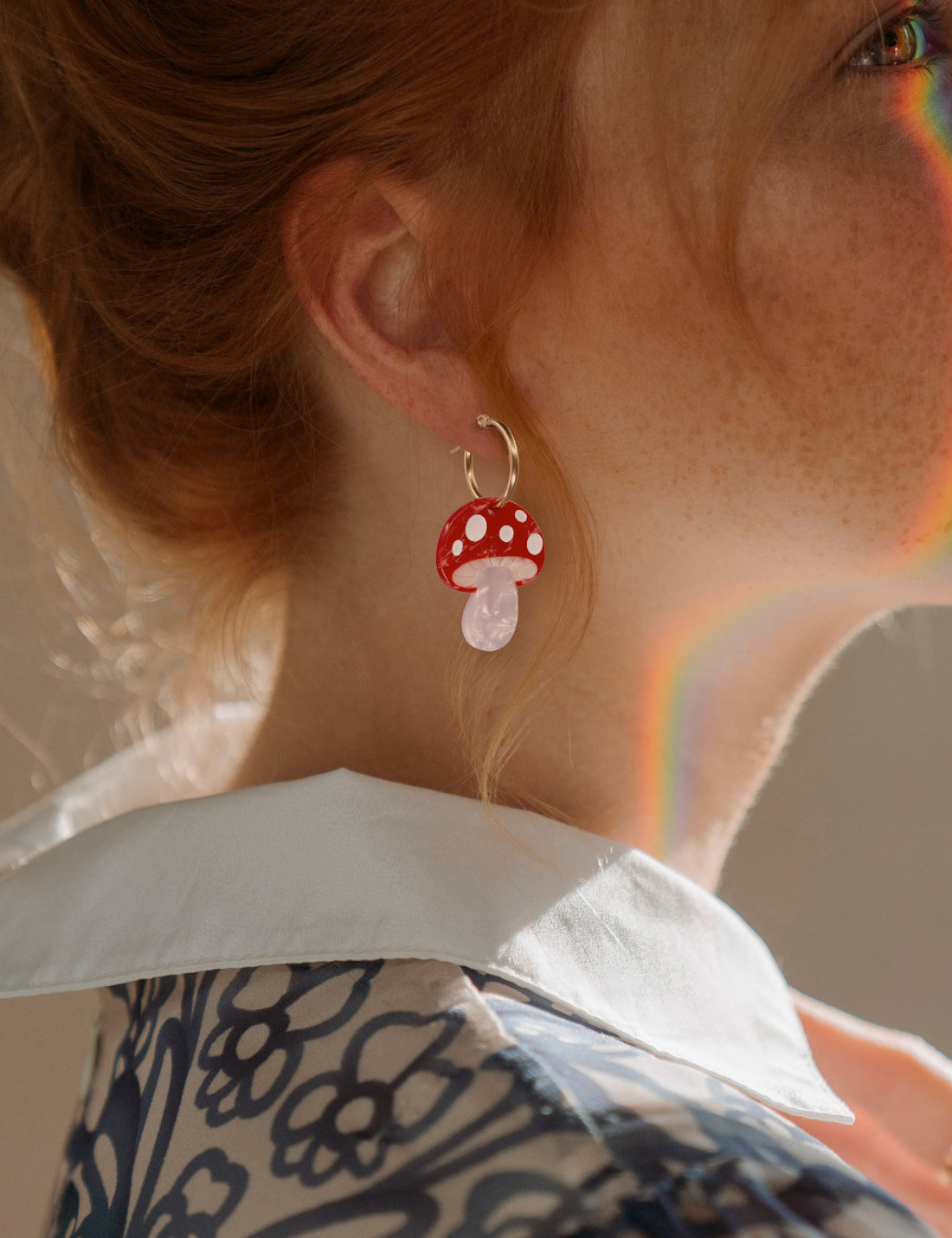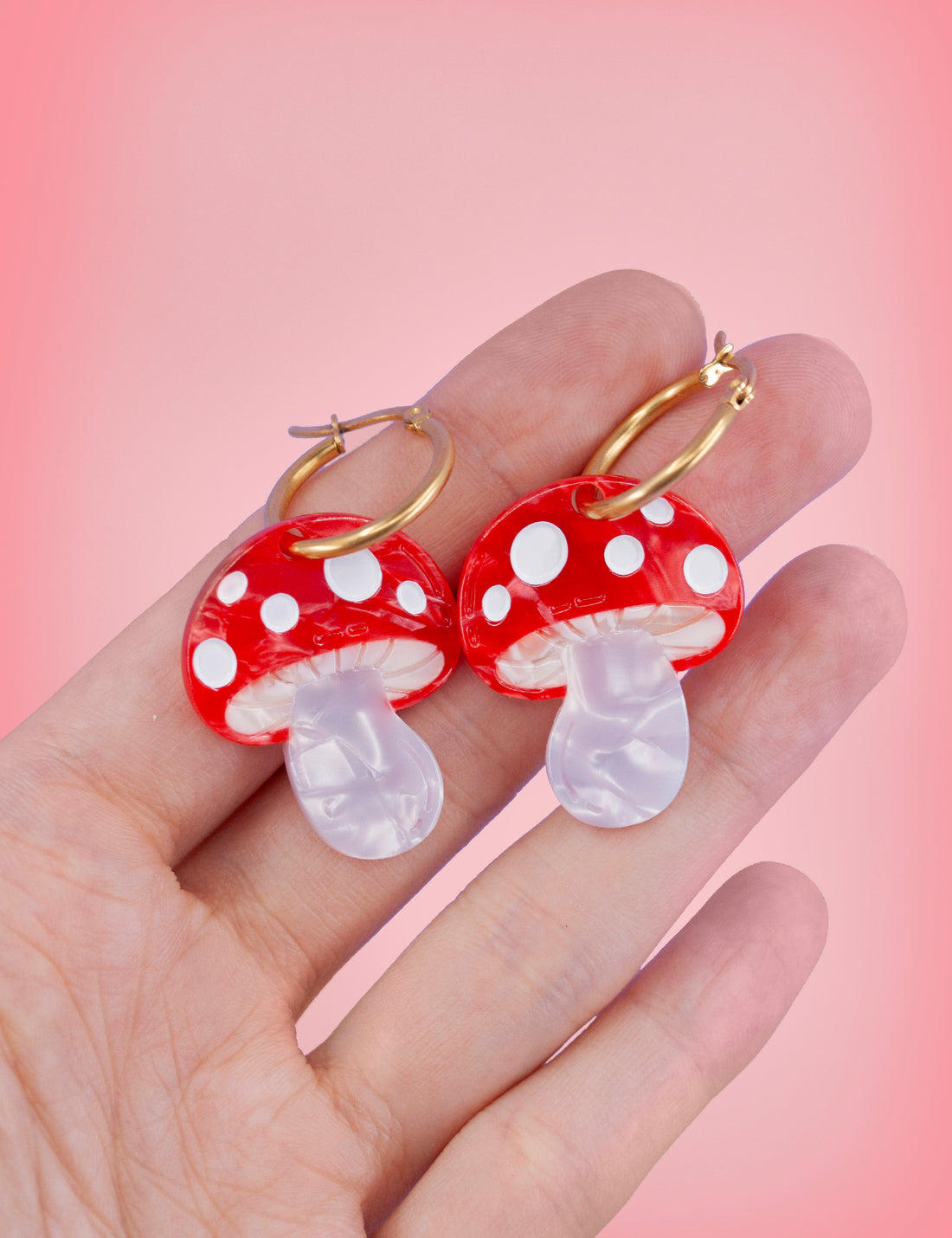 Did you know? Red mushrooms, like the iconic Amanita muscaria, have been part of folklore for centuries, symbolizing both danger and allure. Perfect for both everyday elegance and special occasions... 

- 3,3 cm height
- Gold Plated Steel hoops (3 micron)
- Hypoallergenic stainless steel post
- Avoid contact with water to keep your earrings gorgeous!

These cuties are made from Cellulose Acetate. A material of plant origin (wood pulp and cotton), certified by the FSC (Forest Stewardship Council). Cellulose acetate is Eco-Friendlier than plastic and more durable!
-
Original artwork by Joanna Behar ©.