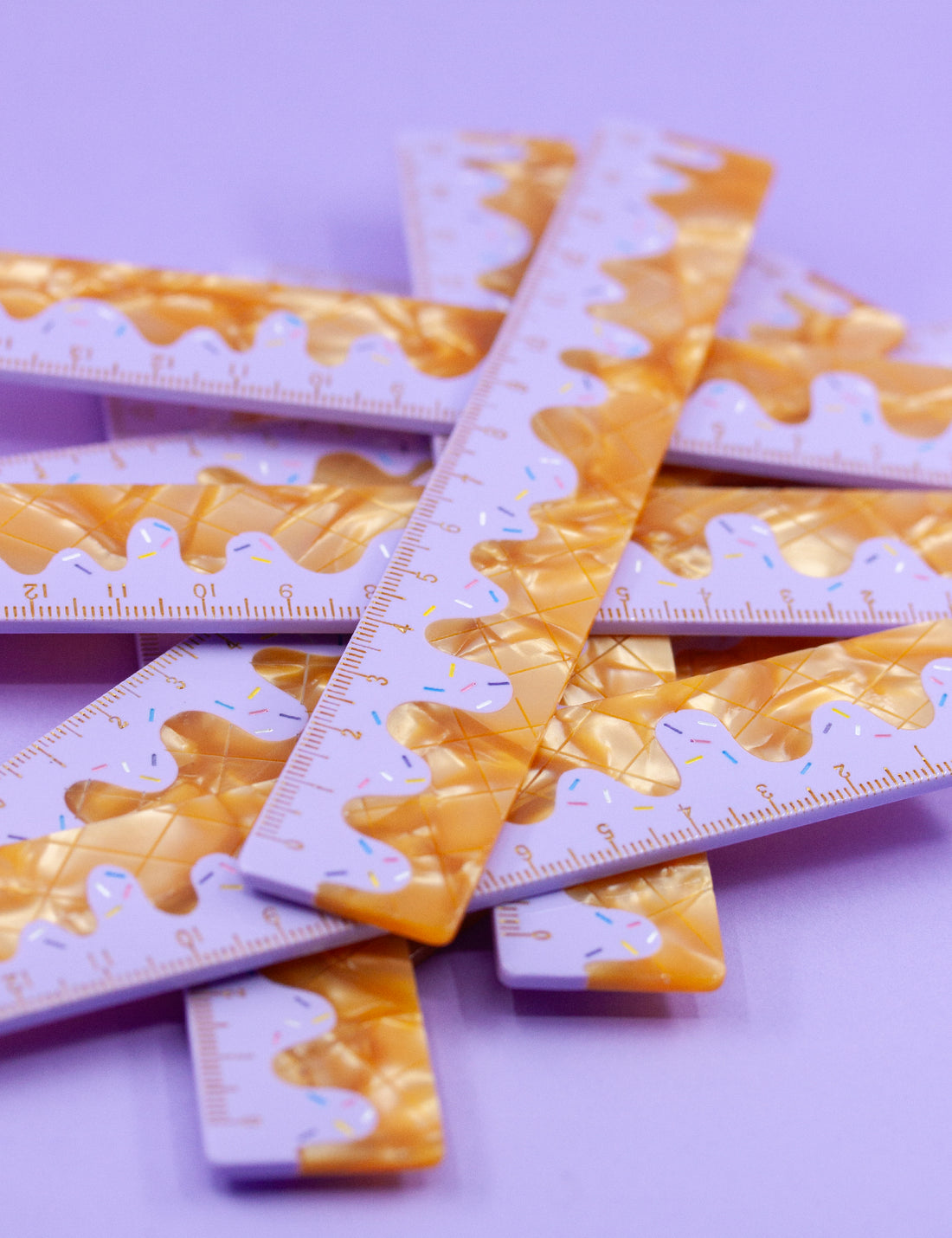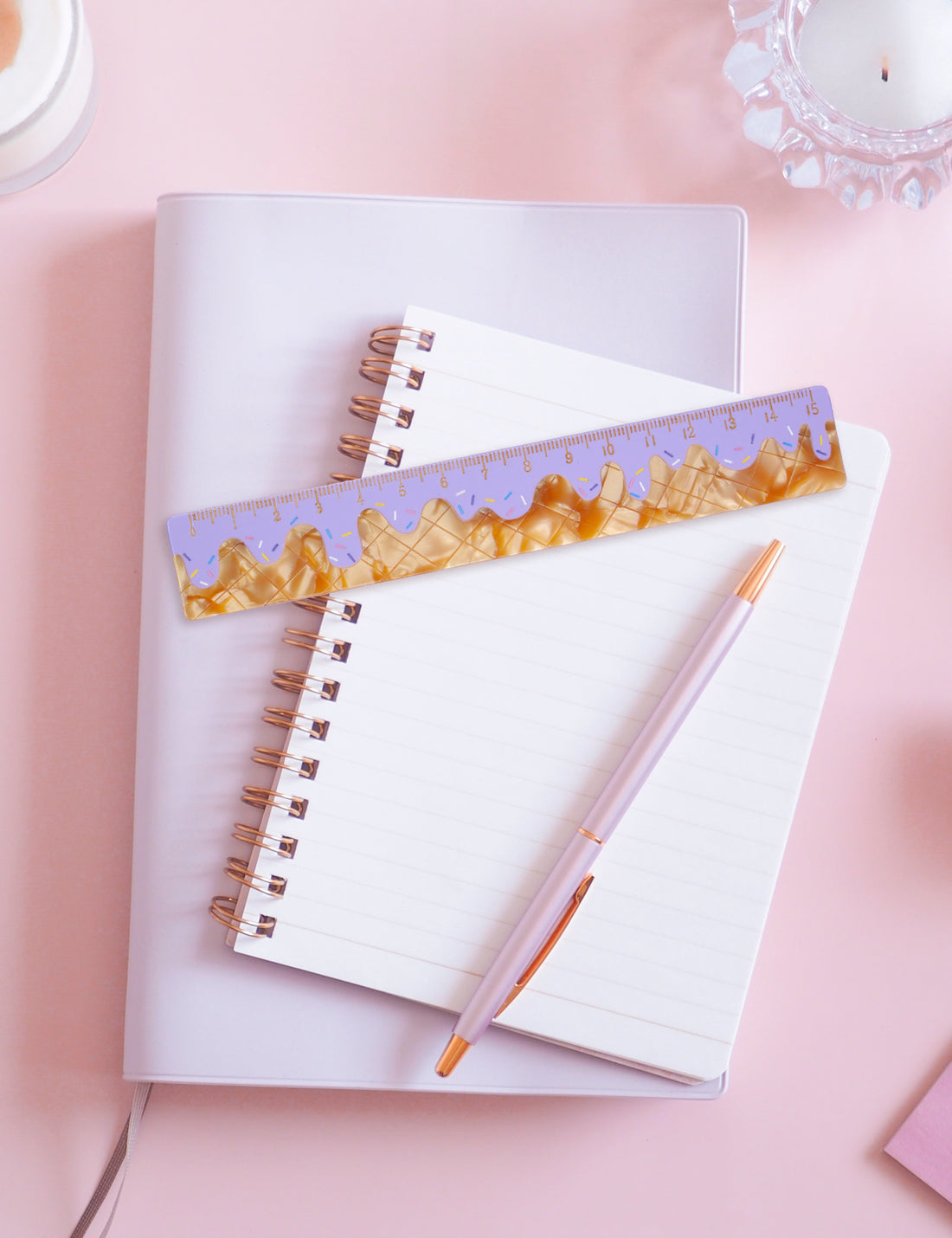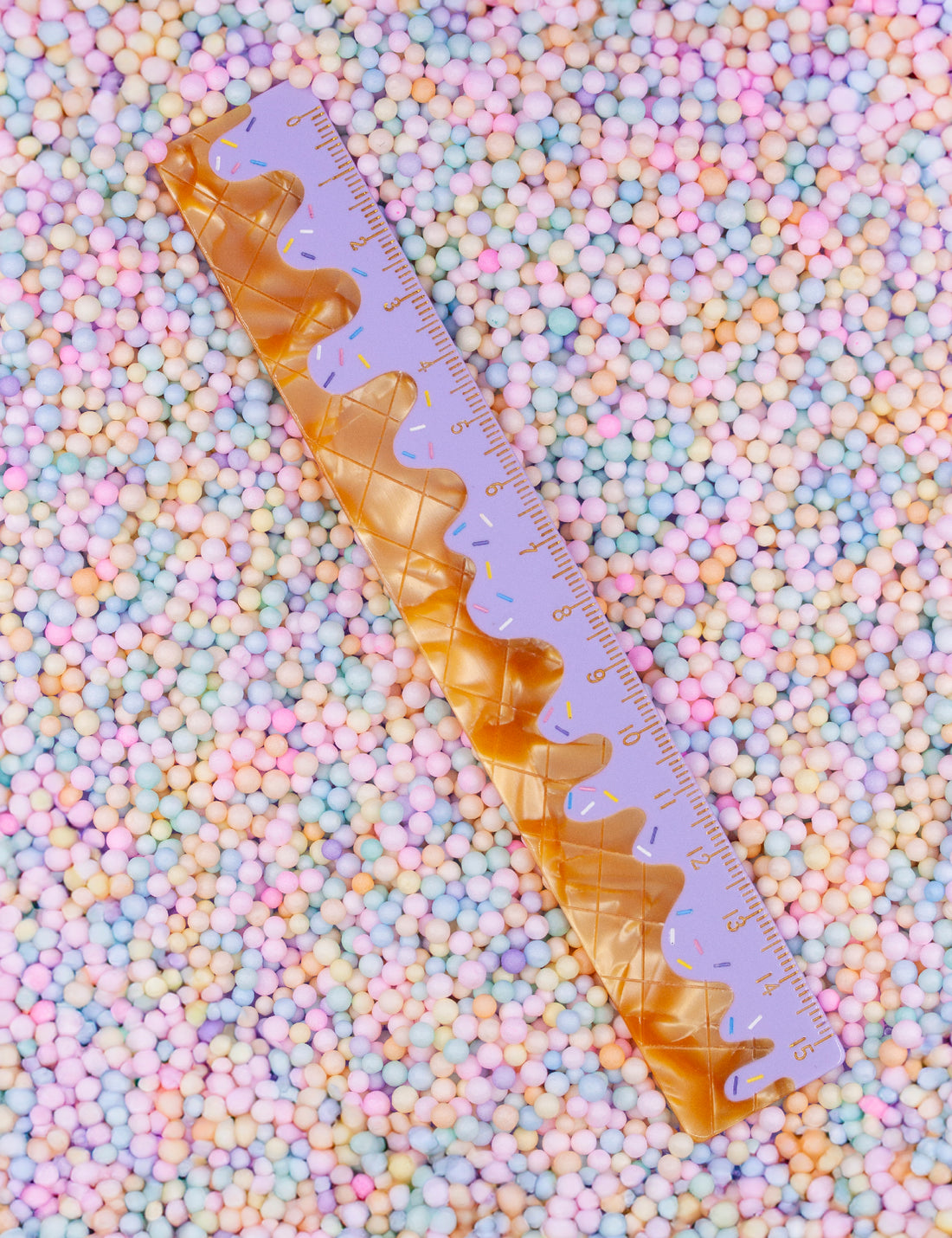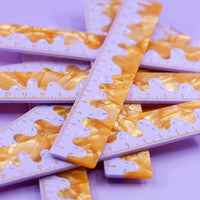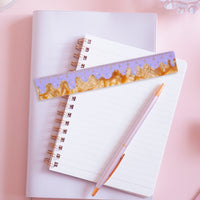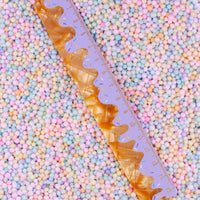 Here is the perfect blend of functionality and fun! With its delightful design resembling a scrumptious ice cream, this ruler brings a touch of sweetness to your everyday tasks.
Measure with style and indulge your creativity with this sweet and kawaii accessory ! This is a must have for any dreamy workspace, you'll make everyone envy your desk !

This baby is made from Cellulose Acetate. A material of plant origin (wood pulp and cotton), certified by the FSC (Forest Stewardship Council). Cellulose acetate is Eco-Friendlier than plastic and more durable!

- 15 cm width to fit in all pencil cases !
- Made from cellulose acetate

Slight variations in color or pattern may occur due to the nature of the acetate production.

-
Original artwork by Joanna Behar ©.