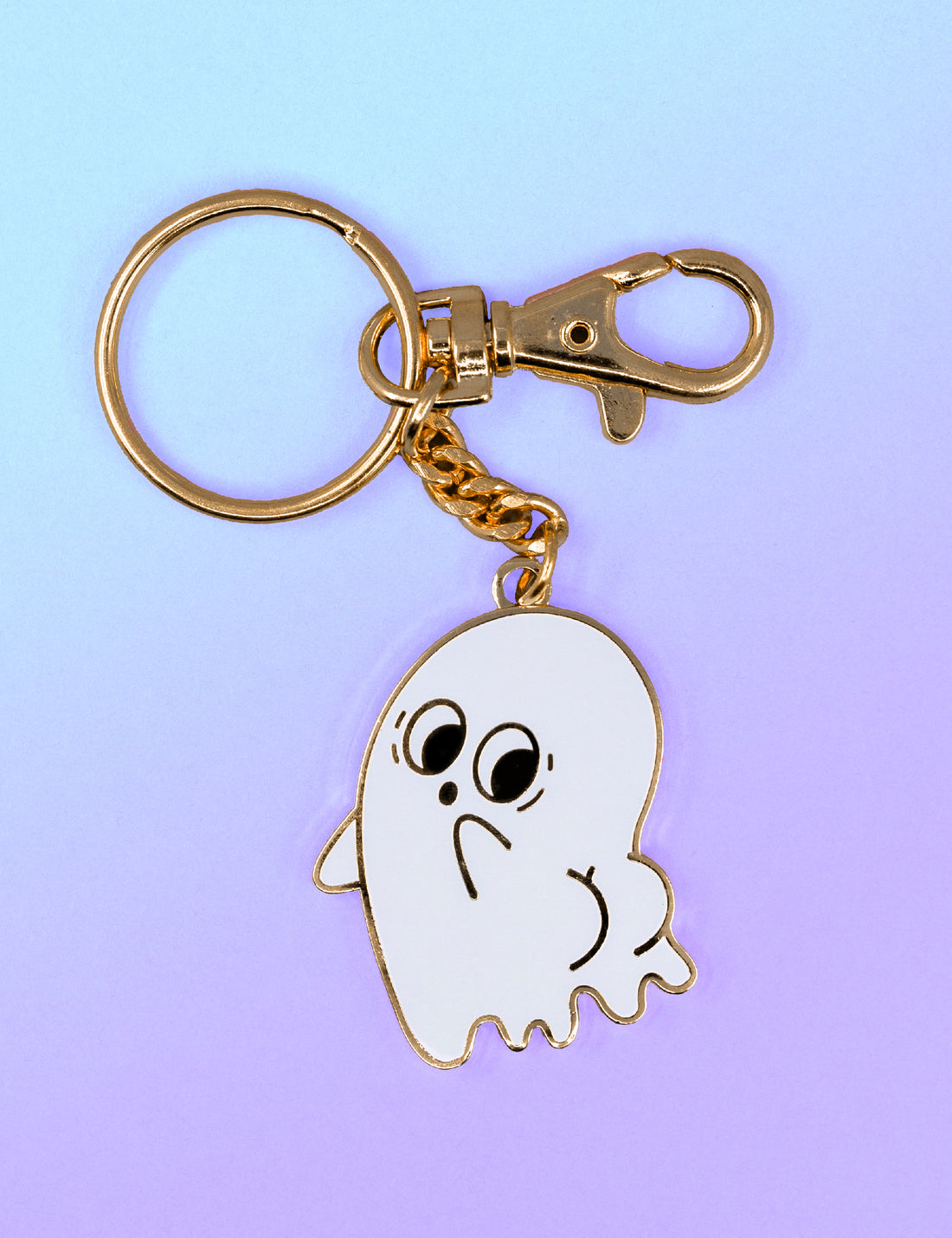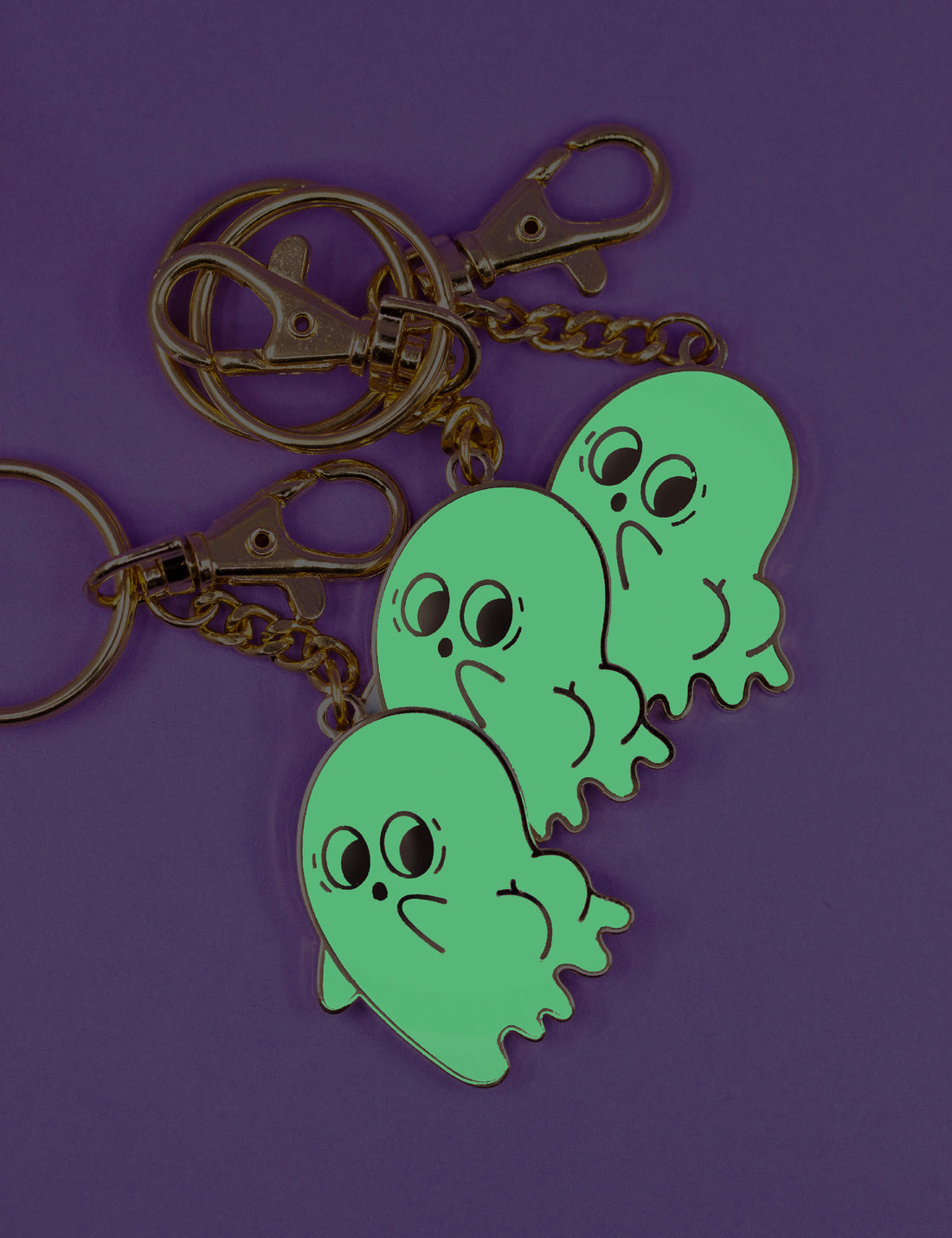 B0oOo-tiful ghost Keychain
This little guy is not your average ghost - he's got some serious style and just loves to show off his adorable booty! 
The best part? He glows in the dark! Charge him up under a light source and watch him light up the night!
So why settle for a boring keychain when you can have this one?

Get ready for cuteness to haunt your keys!

- 46mm height hard enamel keychain
- Comes with a hoop & hook
- Gold plated

-
Original artwork by Joanna Behar ©.