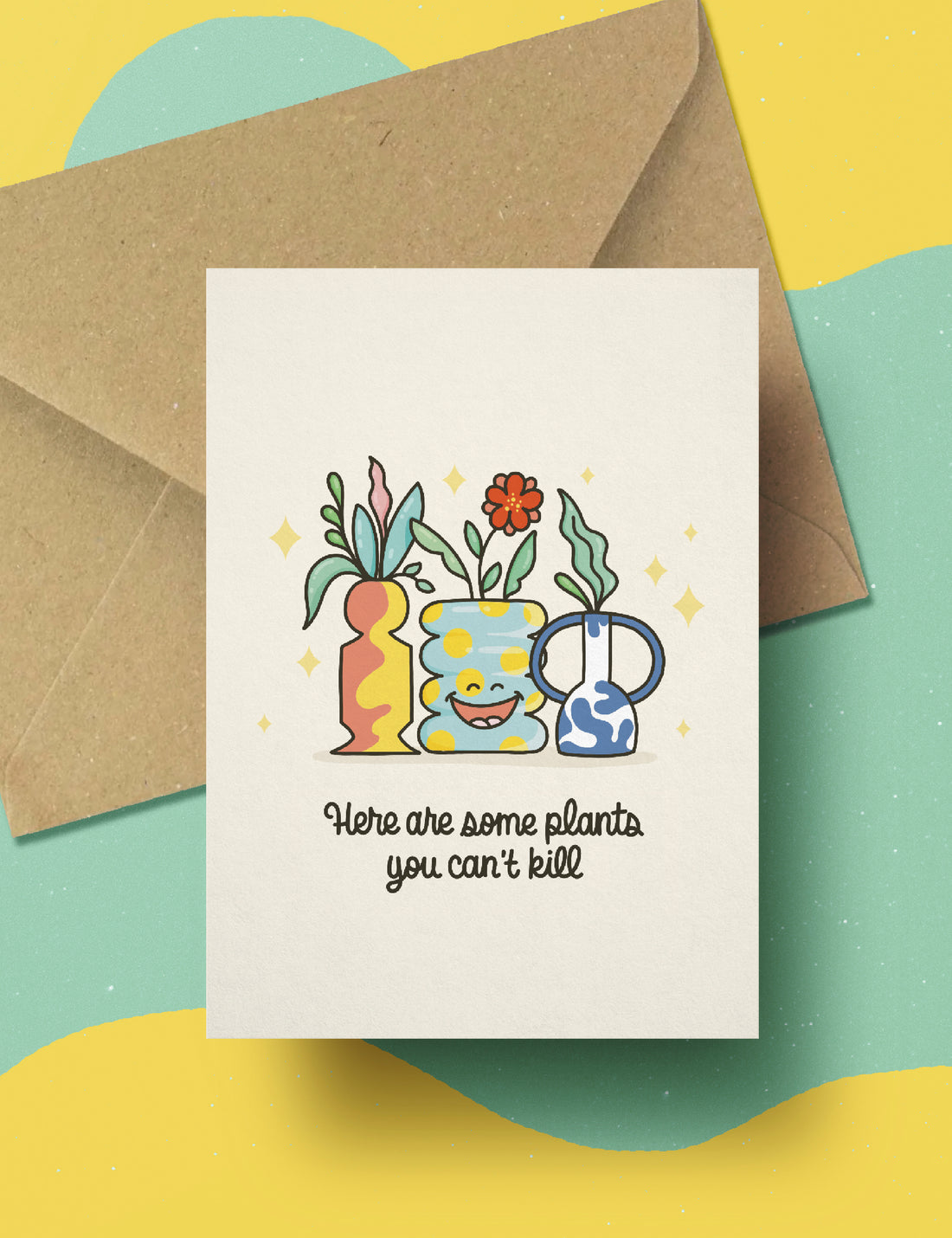 Here are some plants you can't kill card
We all know someone who just cannot seem to keep their dearest green and leafy roommates alive. This witty card is here to rescue even the most notorious plant killers out there. 🌿👩‍🌾 Say goodbye to the days of plant funeral services and hello to a whole new world of indestructible greenery!
- 1 postcard
- Back is left blank for your message
- Comes with a brown kraft envelope
- A6 format (10cm x 15cm)
- 400gsm paper with matte finish
- Printed in France

- 
Original artwork by Joanna Behar ©.