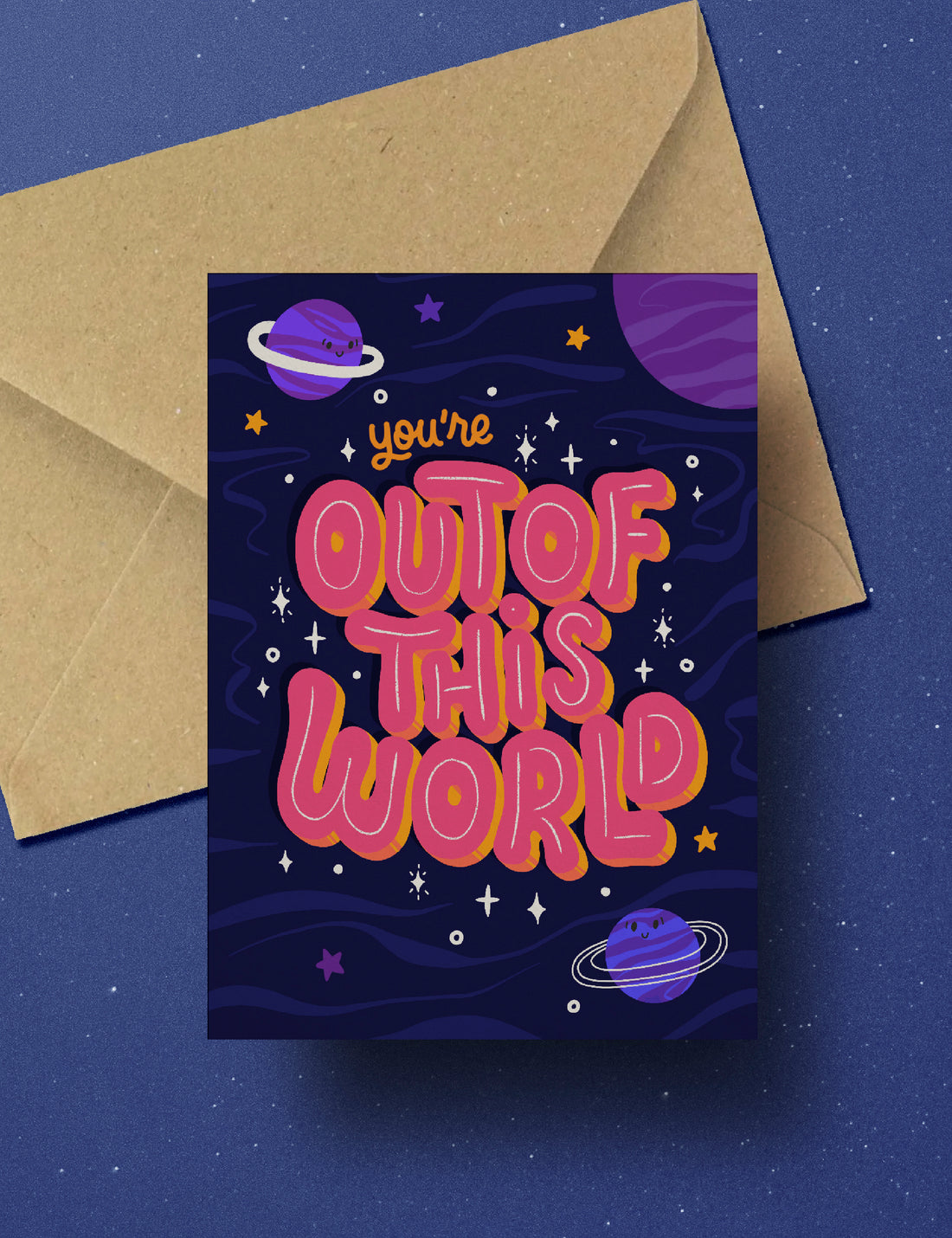 You're out of this world card
Do you know anybody who is OUT of this world? You just thought of somebody right now, welp you know you gotta get this now!
- 1 postcard
- Back is left blank for your message
- Comes with a brown kraft envelope
- A6 format (10cm x 15cm)
- 400gsm paper with matte finish
- Printed in France

- 
Original artwork by Joanna Behar ©.