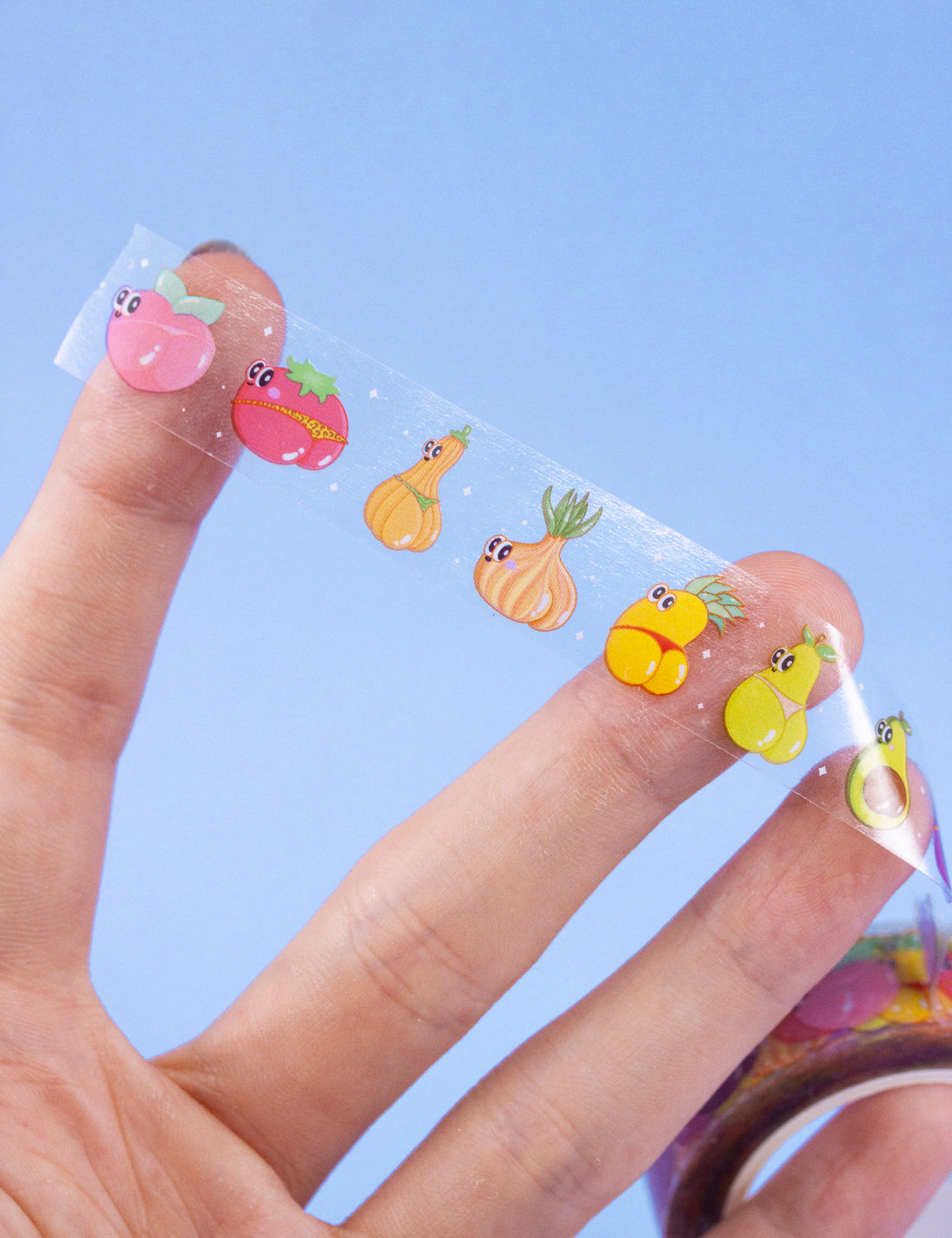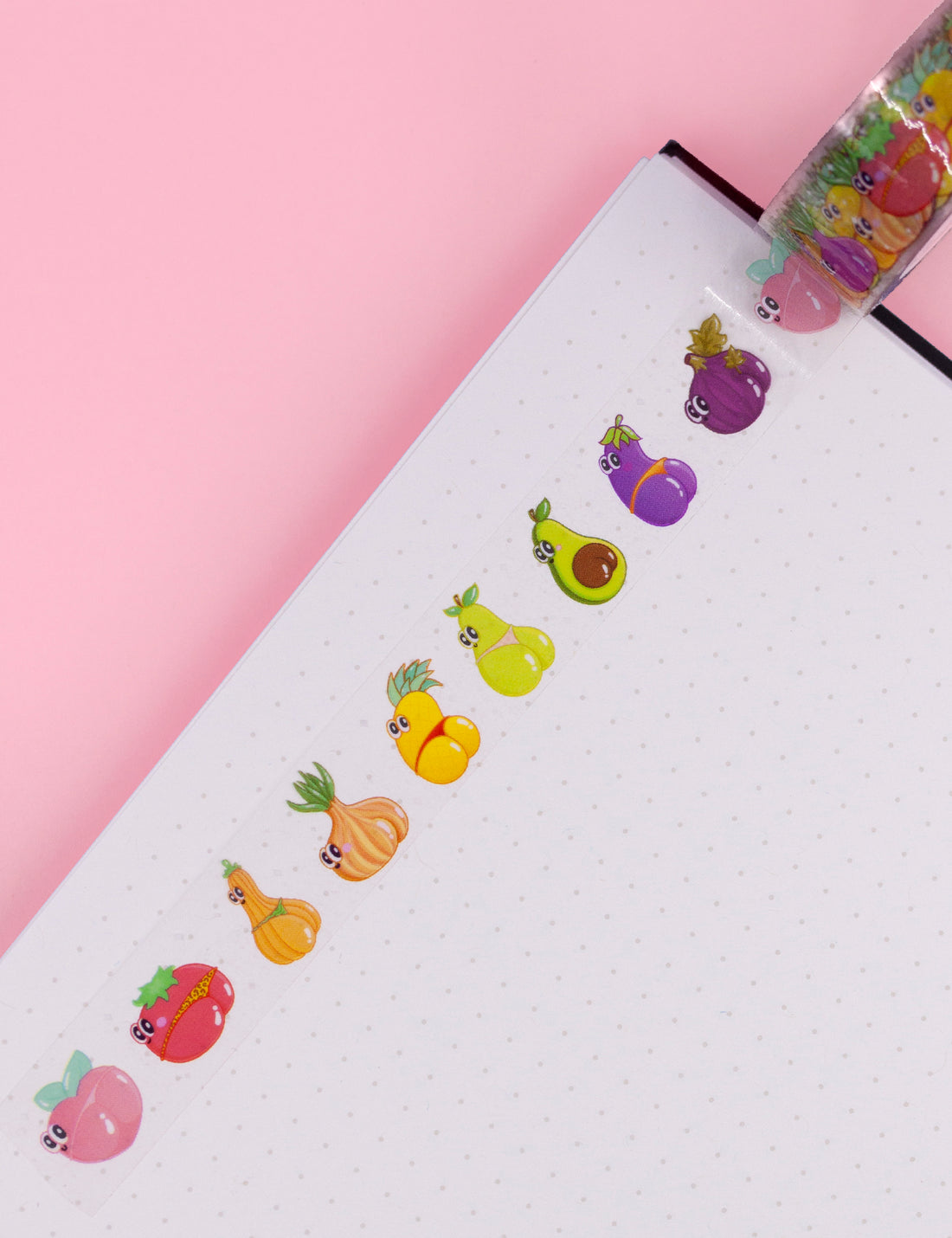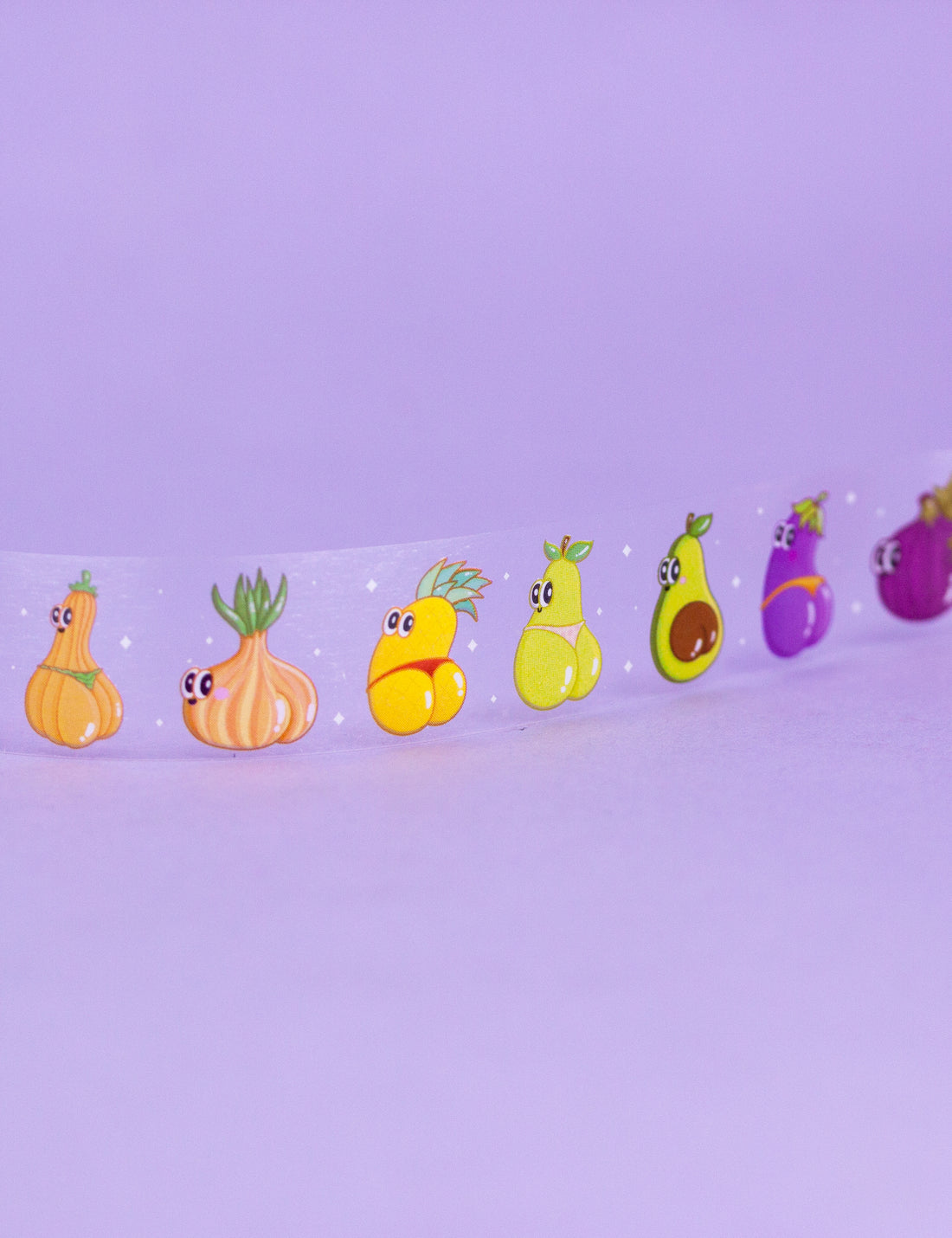 Fruit & Veggie butts clear Washi tape
Its an entire festival of fruits and veggies showing off their cute little booties over here ! They're free, they're cute and they're on clear tape so you can use them anywhere!
- Size: 10 metres of 15mm wide
- 32mm paper core
- Clear tape
-
Original artwork by Joanna Behar ©.