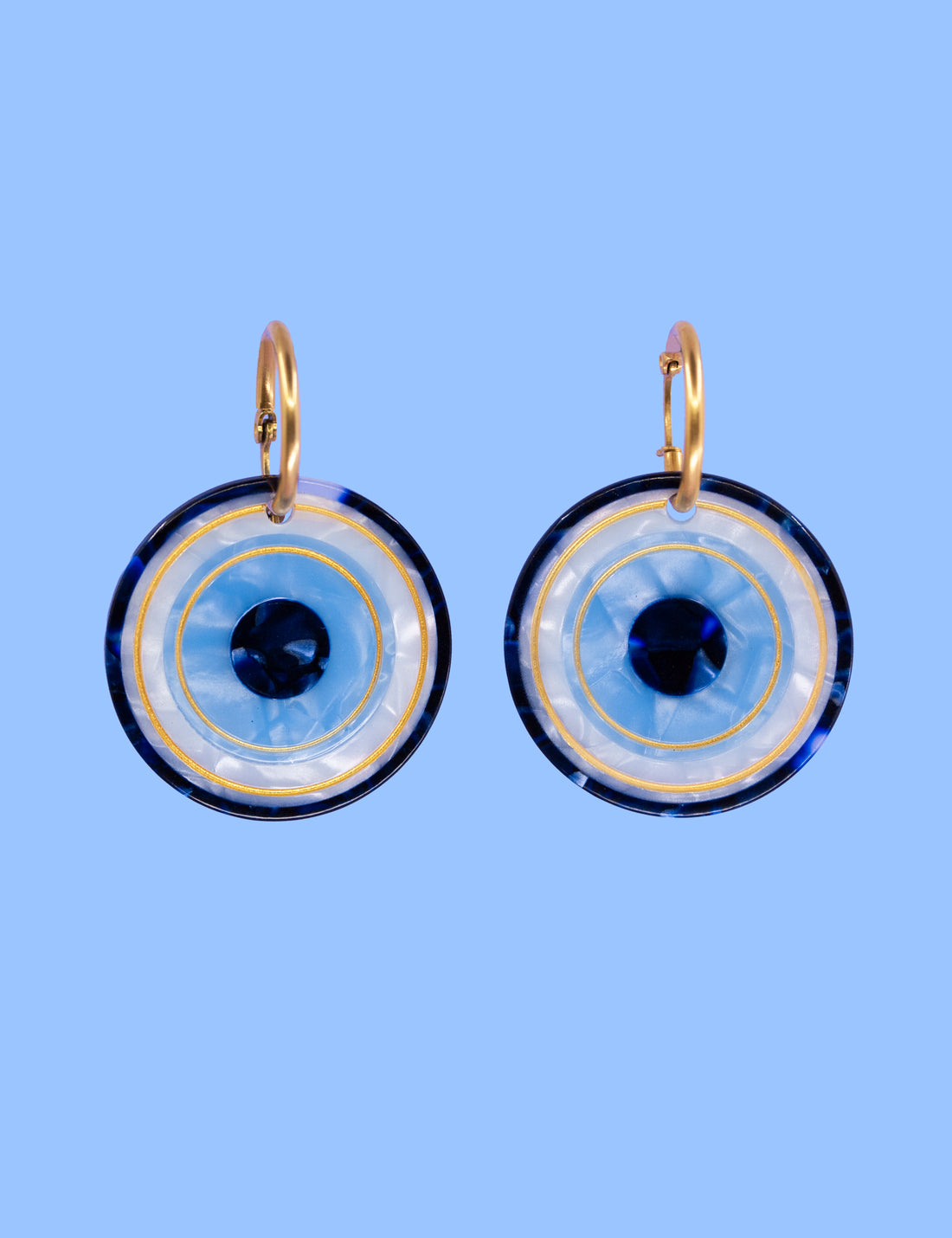 KEM GÖZ Evil Eye earrings
The evil eye is back, now as earrings ! This simplified version of my favorite design is ready to be worn. Hanging from a little gold-plated loop and a gorgeous blue iris. You can wear it day and night to ward off bad luck.
- 3,5 cm diameter
- Recycled & Biodegradable Cellulose Acetate
- Gold Plated Steel hoops (3 micron)
Make sure to complete the look with the enamel pin, back patch, keychain & sticker !
-
Original artwork by Joanna Behar ©.