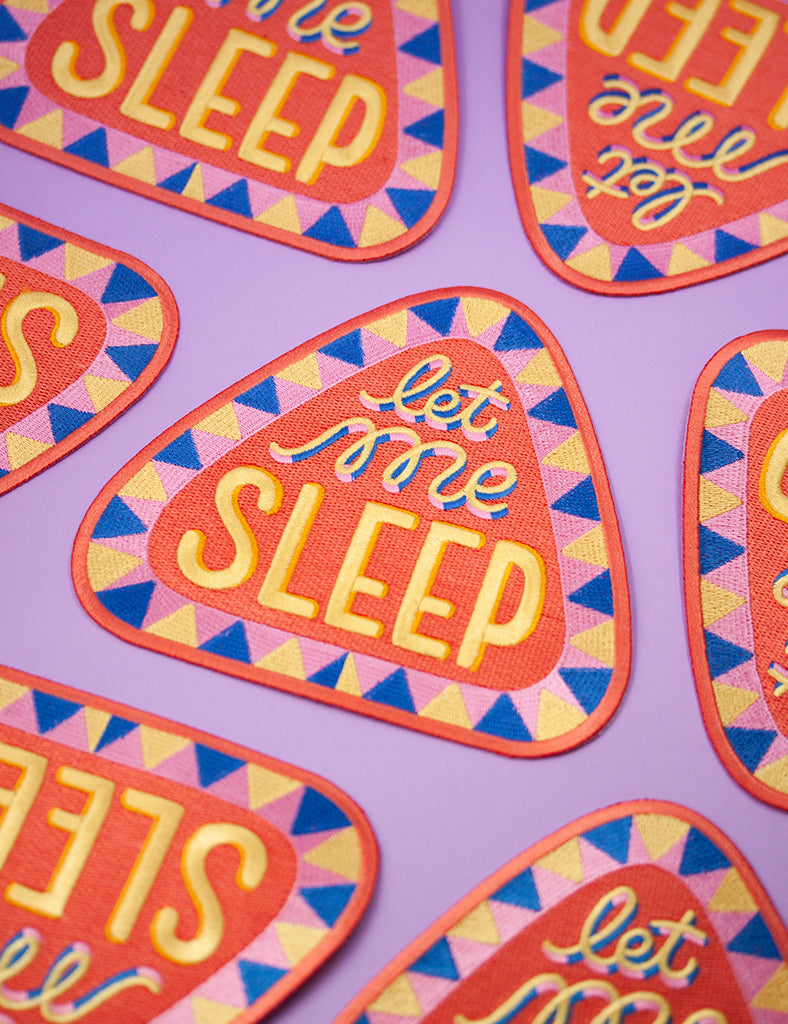 The feels! When you need the world to understand it needs to let you sleep 
This backpatch is the perfect accessory for all your lazy days.
- Measures approx 15 cm wide
- Iron backing for easy application.
- Machine washable (stickers must be sewed on if machine washed)
How to apply your Iron on patch
Patches work best on denim/cotton fabrics and will no work on synthetic fabrics.
Place patch in desired position, place scrap fabric over patch. Use your already heated iron and press on scrap fabric for 20 seconds. Repeat this step on backside of fabric. Make sure your patch has adhered! Let cool and look awesome.
❣ Sew on for optimal hold on fabric before washing.❣
Comment appliquer son ecusson
Positionnez votre fer à repasser sur "moyen" ou plus.
Placez votre écusson dans la position souhaitée sur votre support (veste en jean, sac en toile, vêtement...). Protégez le côté brodé d'un bout de tissu fin, (mouchoir, torchon..). Appliquez le fer à repasser et presser pendant 15 à 20 secondes, jusqu'à ce que l'écusson soit attaché au tissu. Puis passez 15 secondes au dos du tissu (vêtement...) également.
-
Original artwork by Joanna Behar ©.