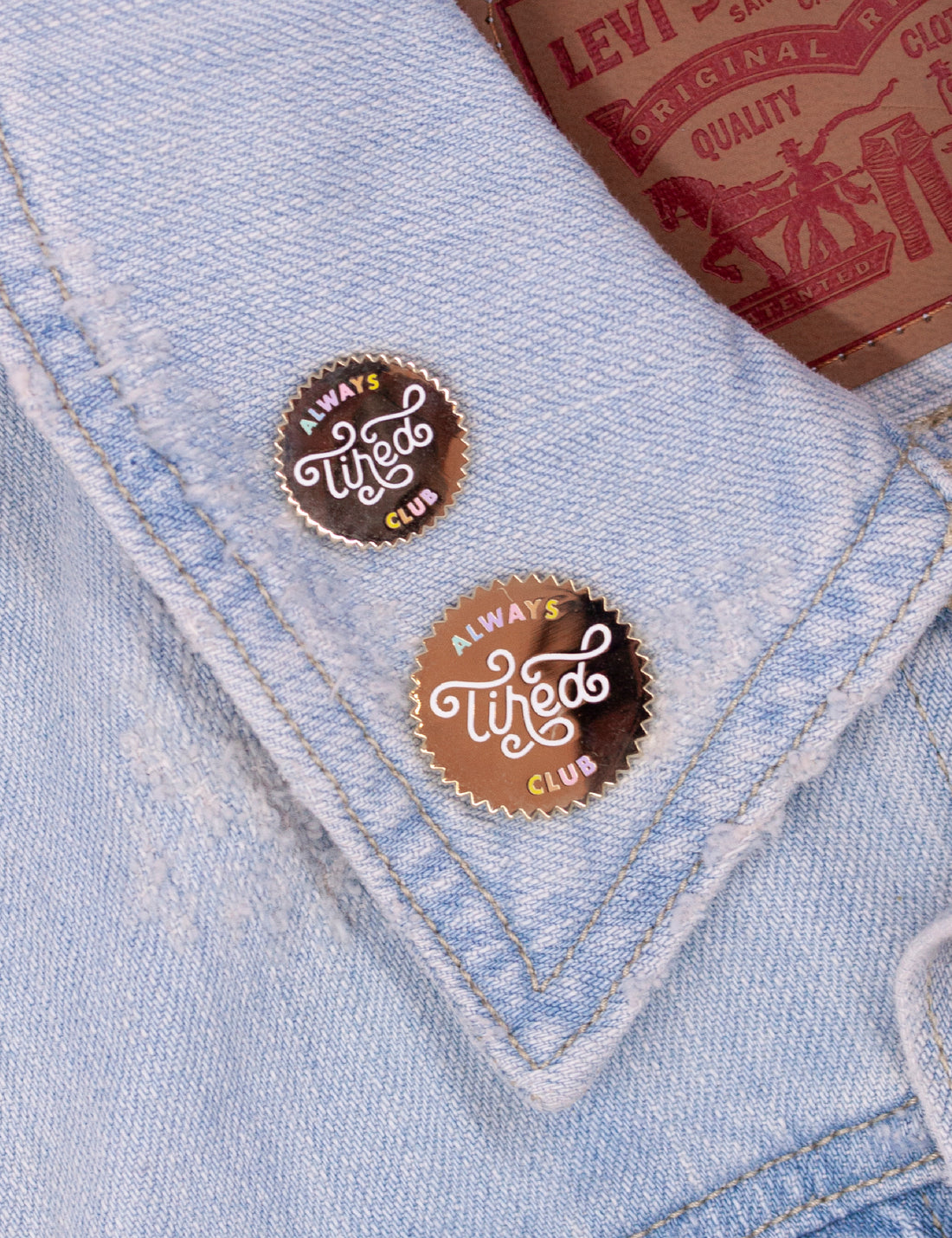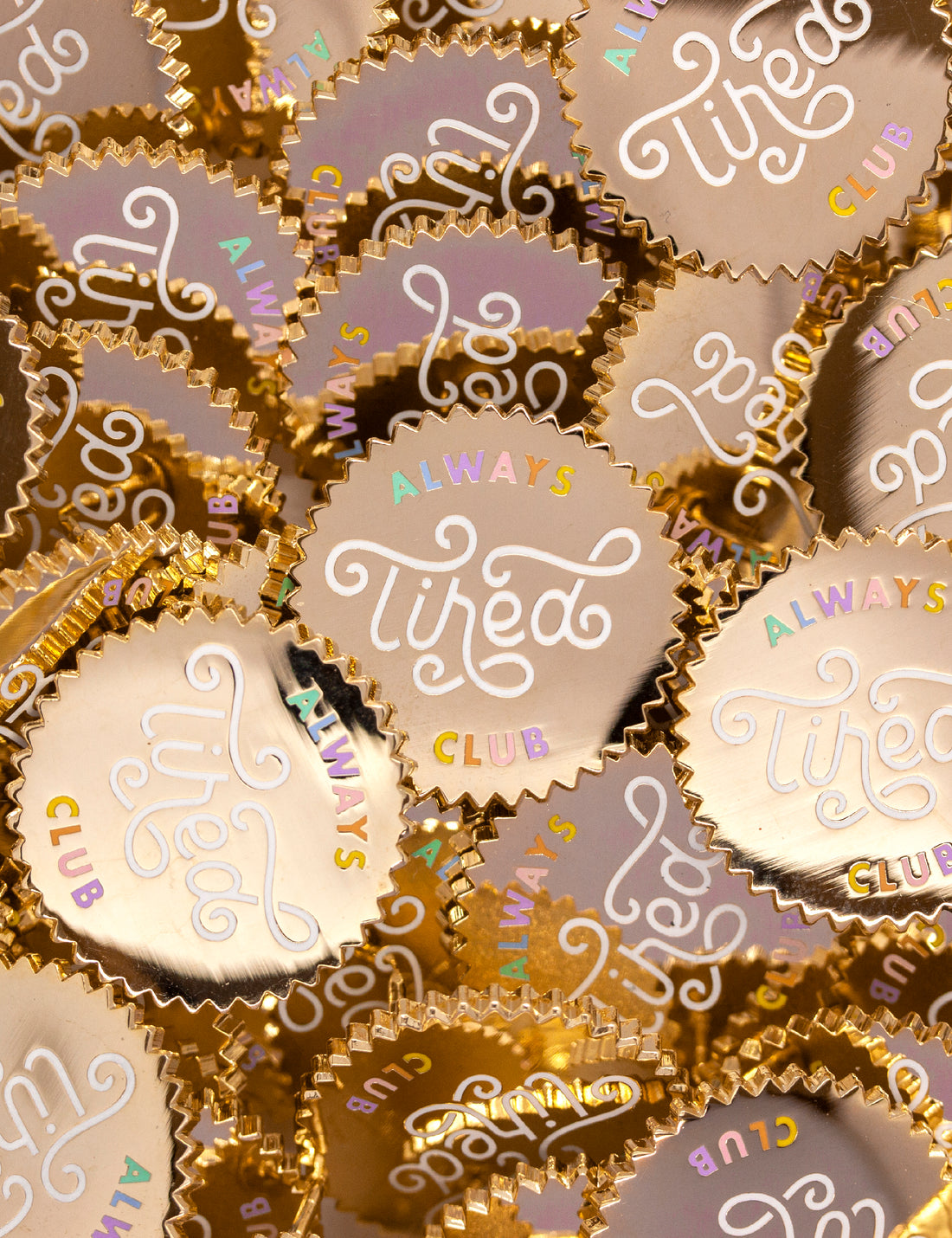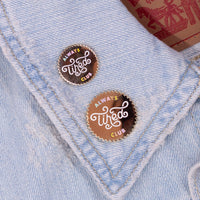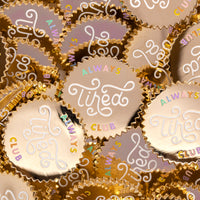 Are you one of those people who is litterally ALWAYS tired? yeah? me too, so I thought we should be in a club together... This pin will be our emblem and all will be well in the world again knowing everybody else is as tired as we are.

- 23mm height hard enamel pin
- Available in a smaller size : 20mm
- Gold plated
- Two Rubber pin backs

-
Original artwork by Joanna Behar ©.