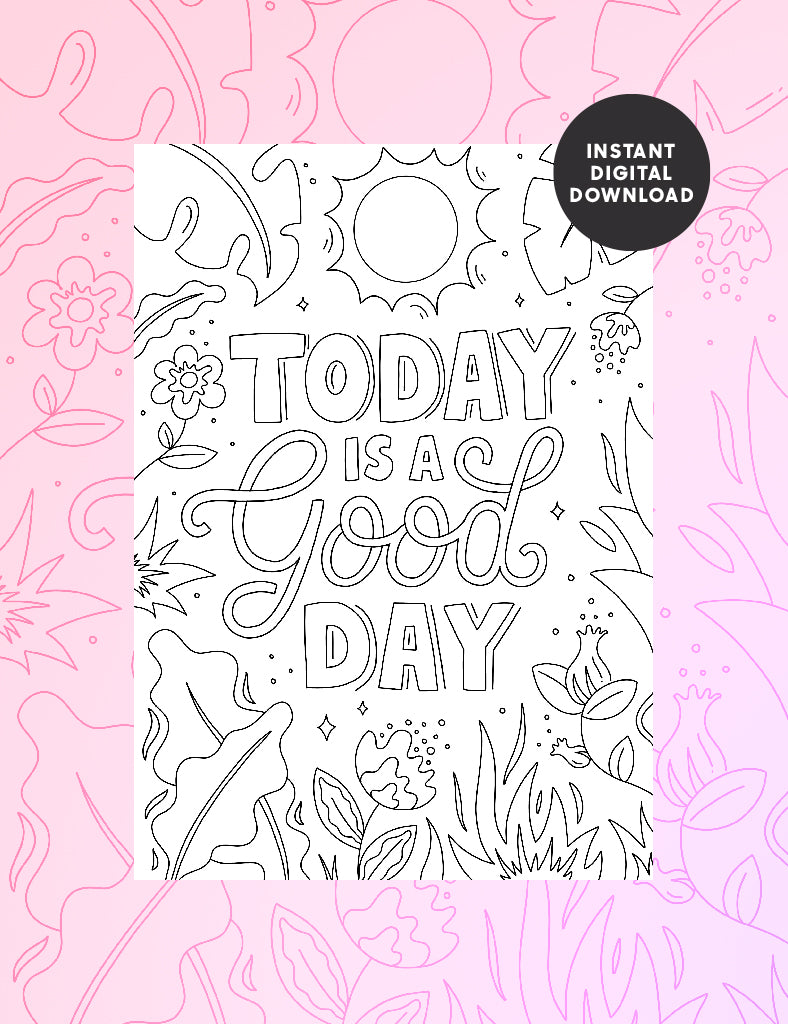 Today is a good day Colouring sheet
"Today is a good day" colouring page digital download.
We all need some positive reinforcement right now and this page can only help ! Suitable for your whole family. To be downloaded and printed directly at home, all you have to do is get your pens ready to colour !
I offer this as a pay as you wish download, meaning you can download if for free or you can pay the amounts offered if you wish it.
Please don't forget that this is for PERSONAL USE only. I own the copyright to all images on each colouring sheet. Don't use this artwork to create goods for profit. Thank you !
- 
Original artwork by Joanna Behar ©.