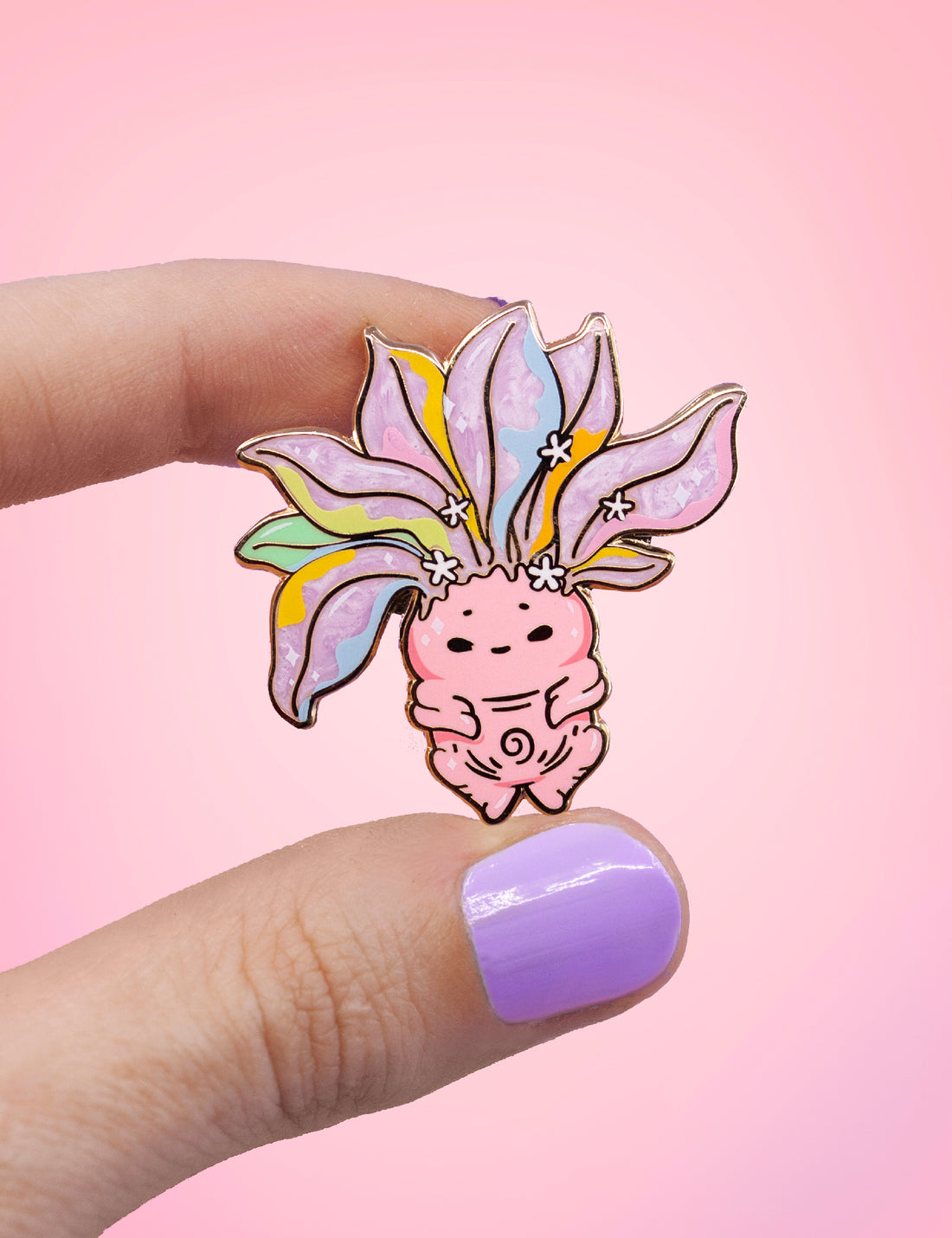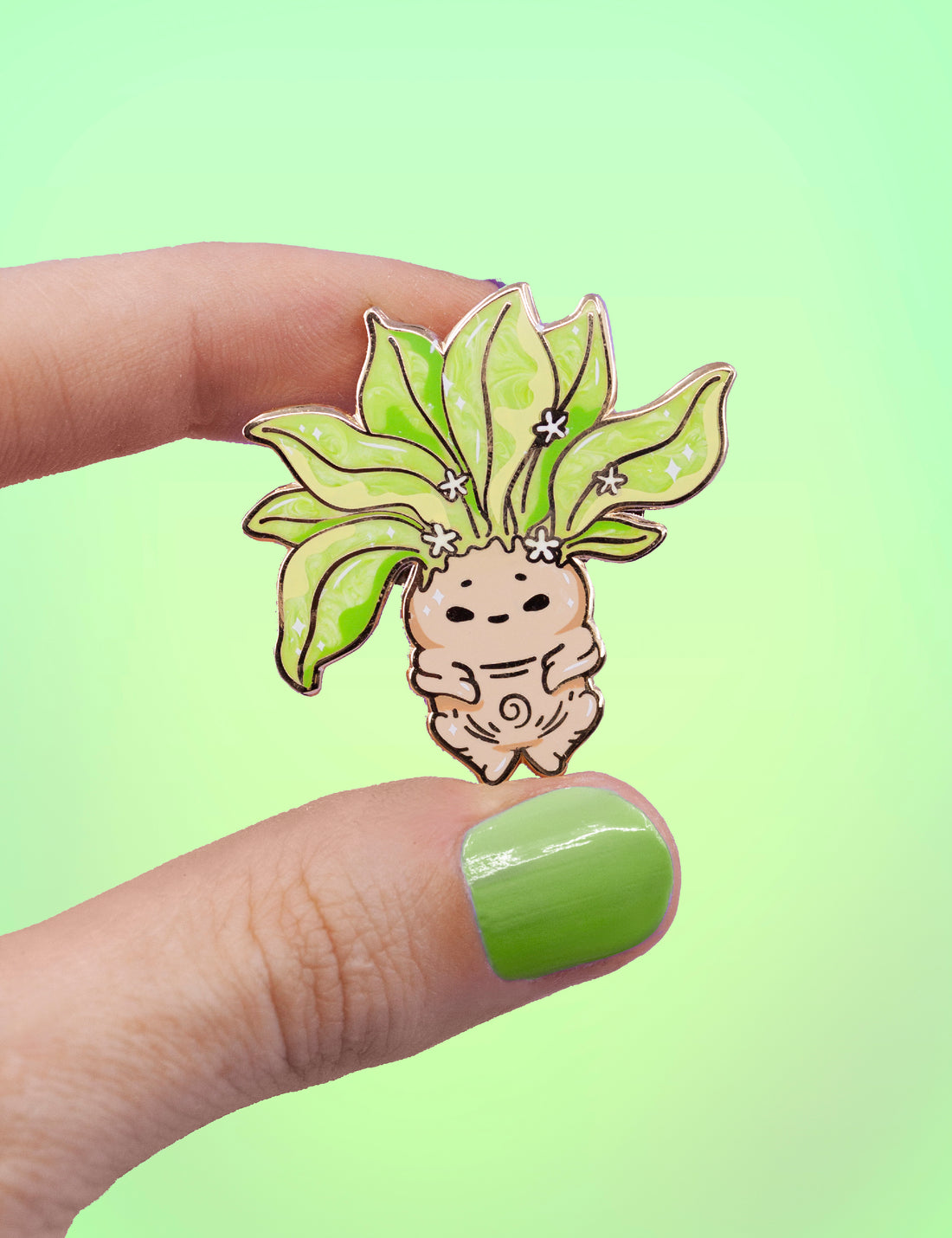 This adorable little plant is not just any ordinary pin, it's a magical creature that will bring a touch of whimsy to your outfits. The Mandrake is a symbol of magic and healing, and this pin captures its essence perfectly with its intricate design and beautiful colors.
Let this Mandrake baby be your companion on all your adventures, and watch as it brings a little bit of magic into your life and embrace the enchantment!
- 35mm height hard enamel pin
- Available in 4 different color variants !
- Gold plated
- 2 Rubber pin backs
-
Original artwork by Joanna Behar © & Pepzart ©.