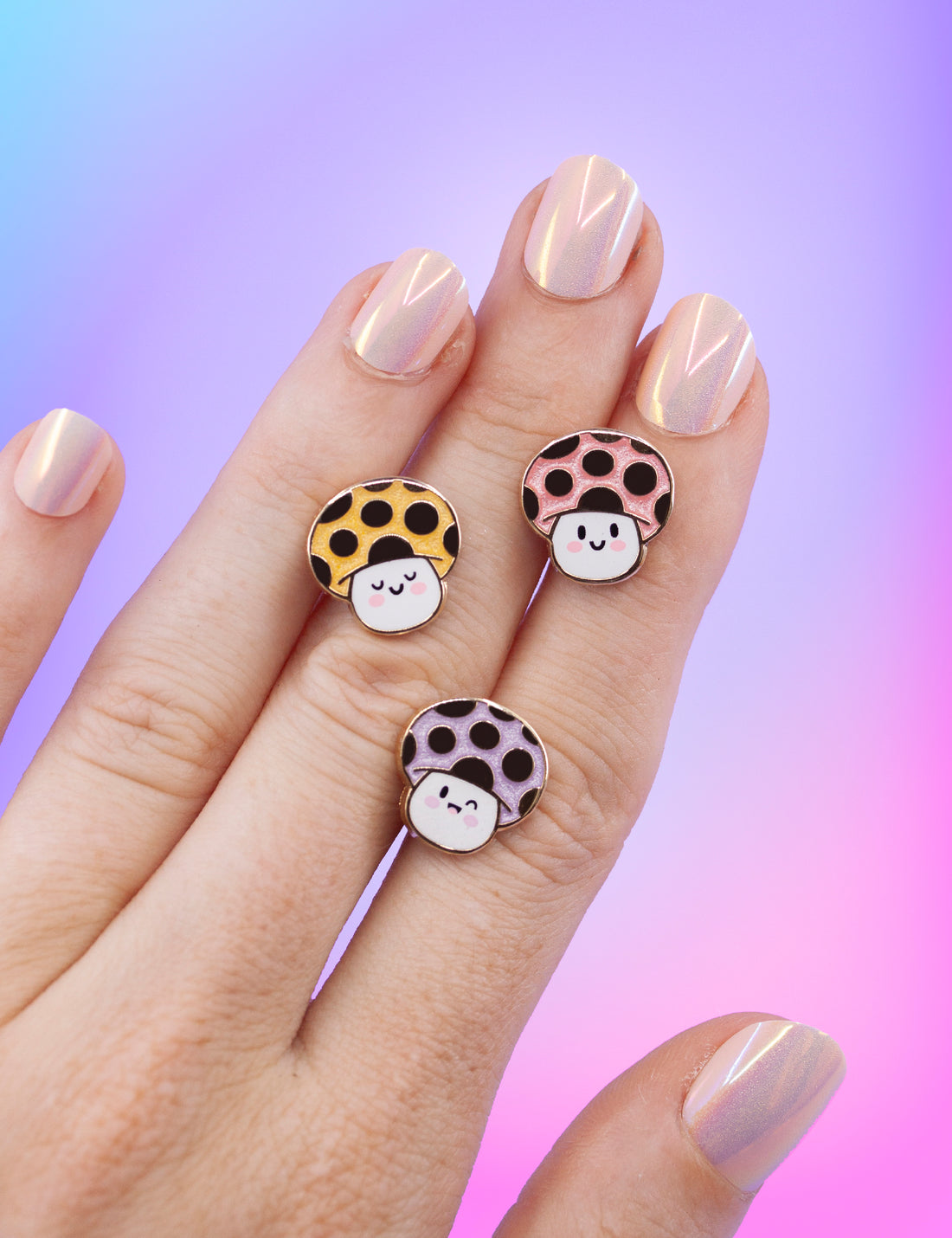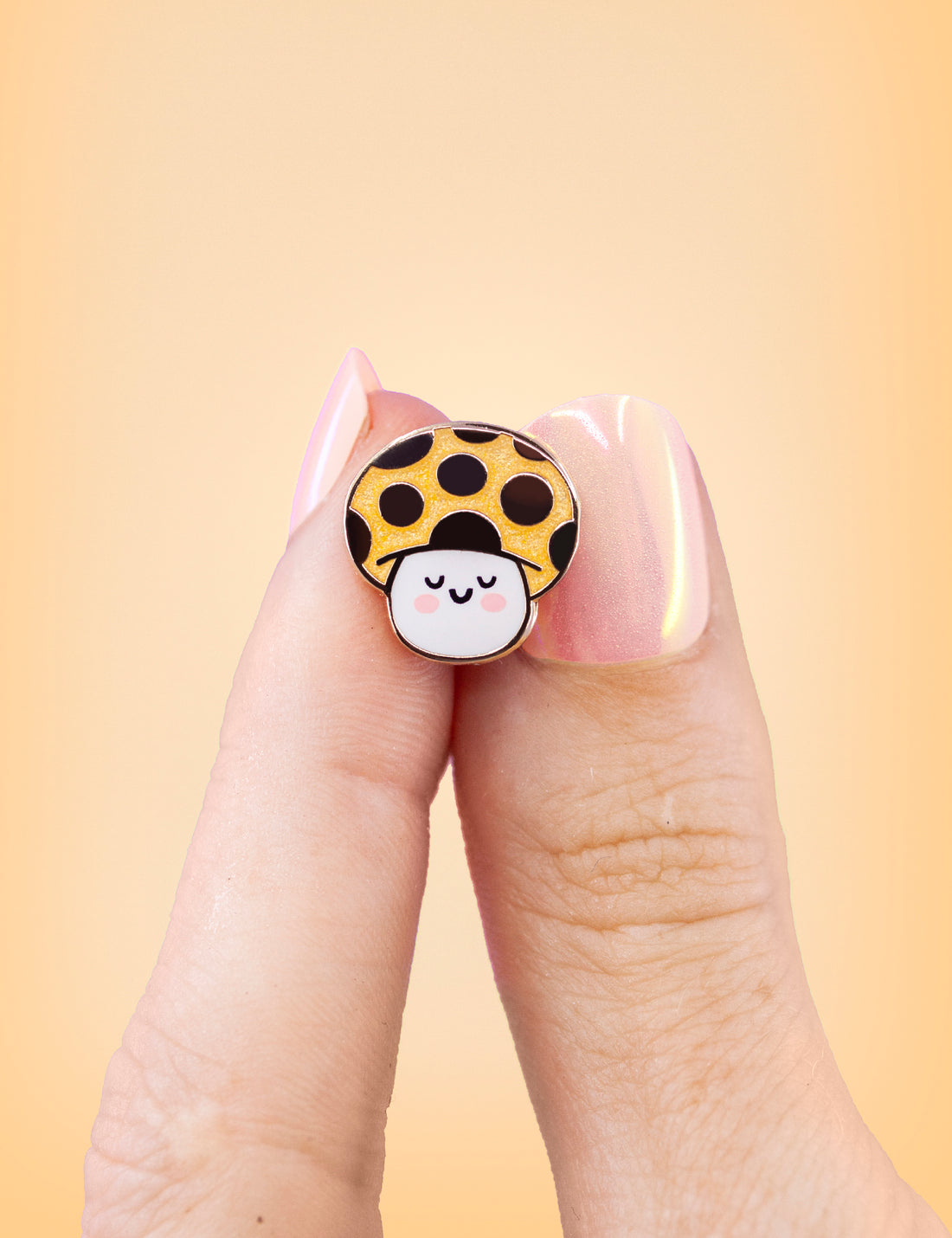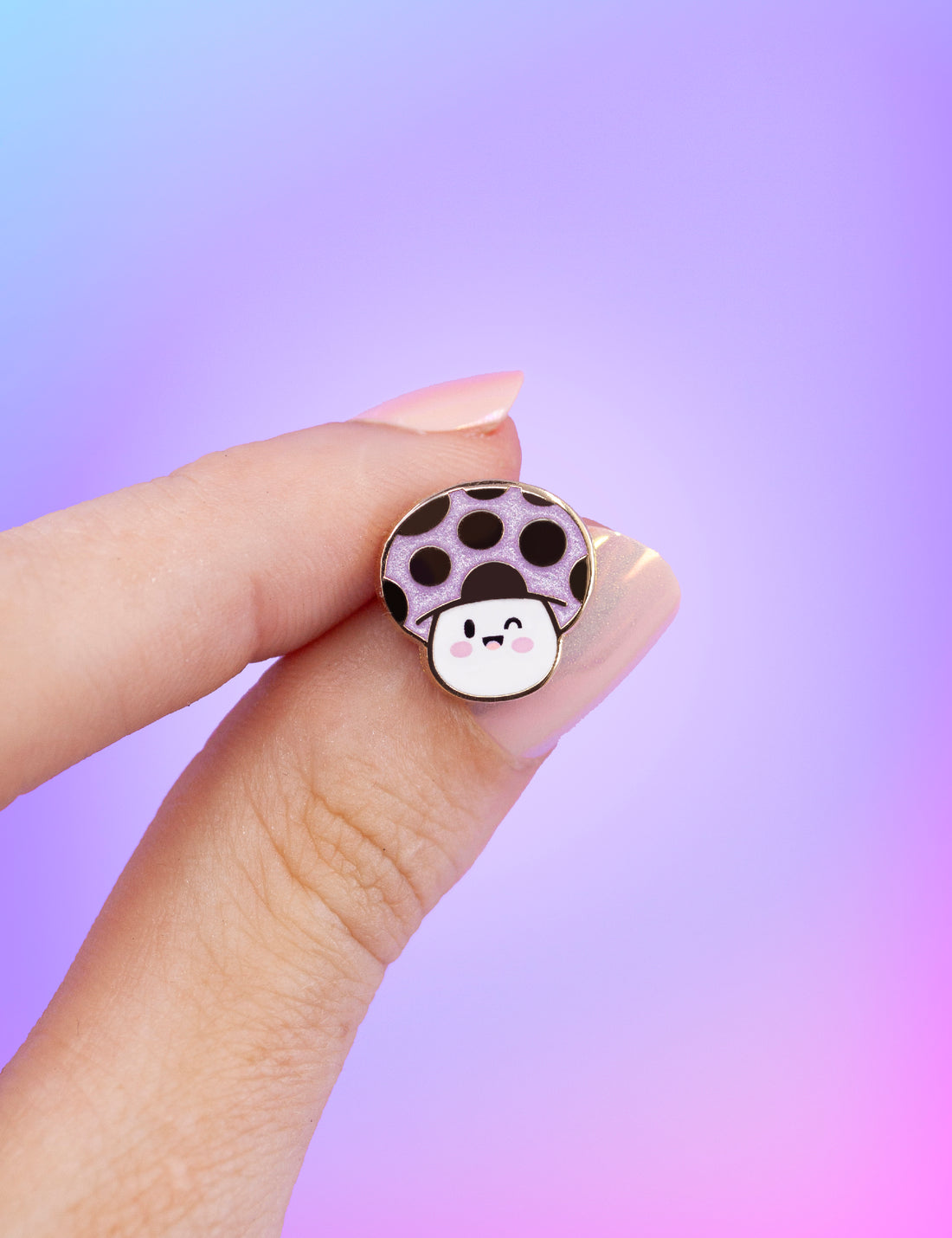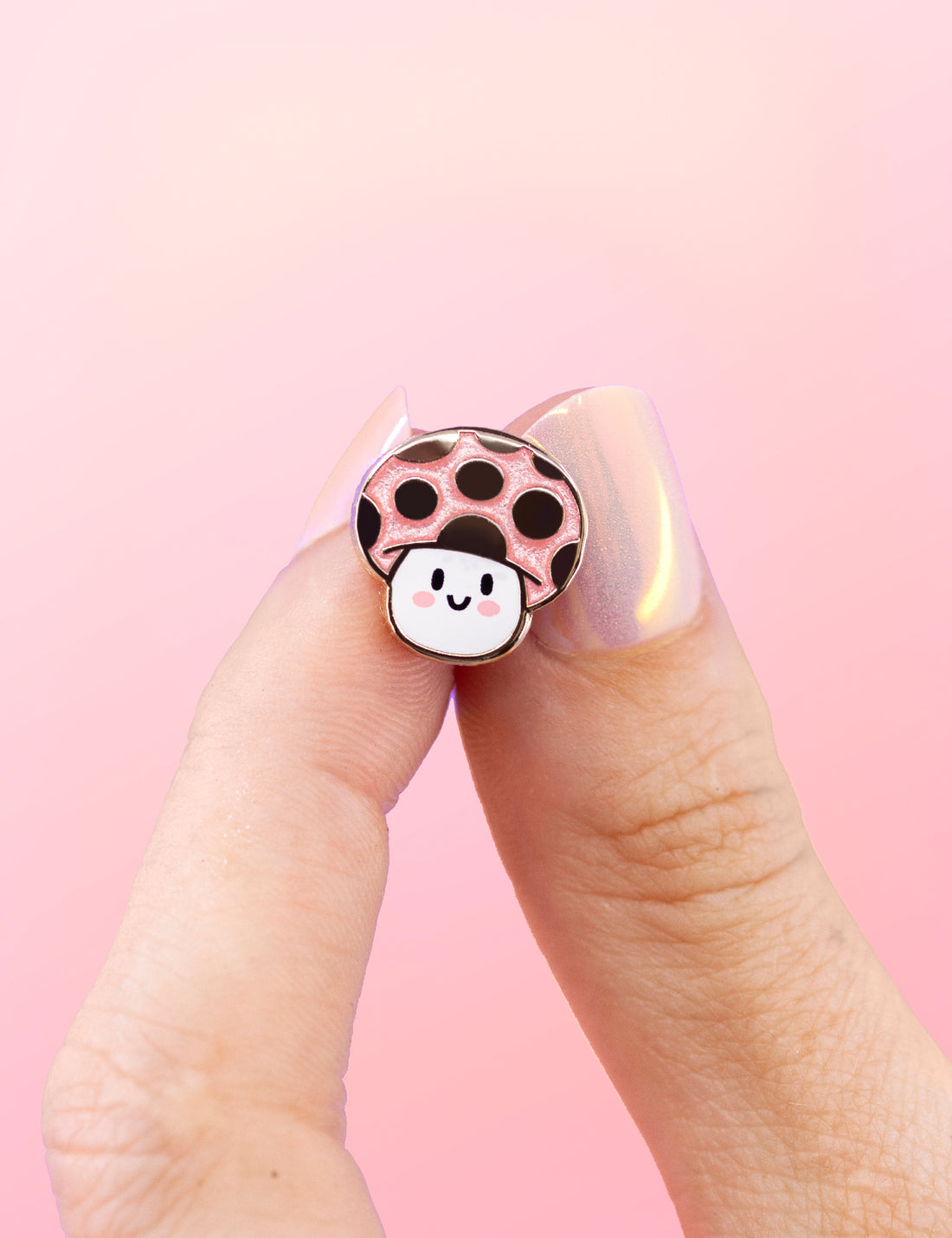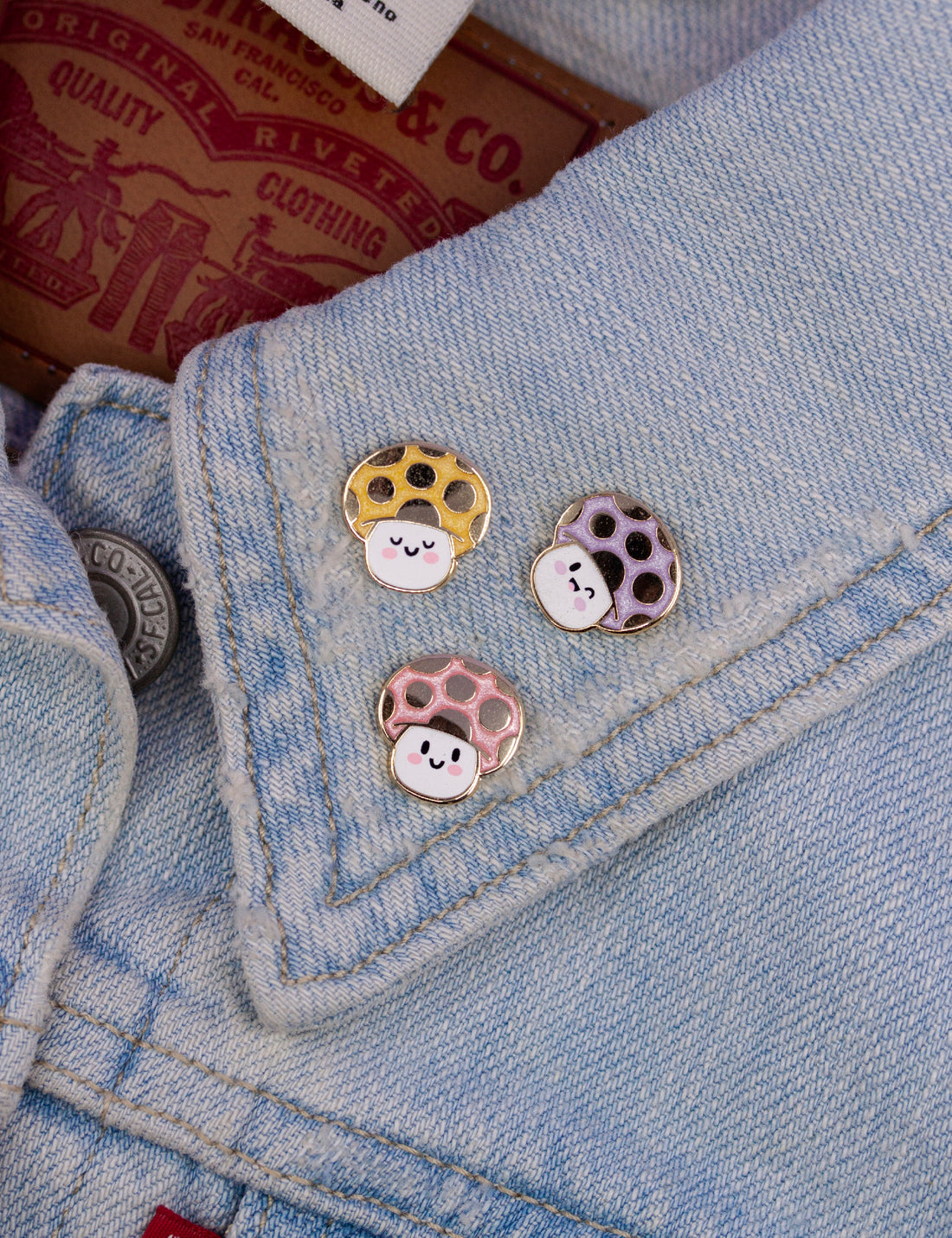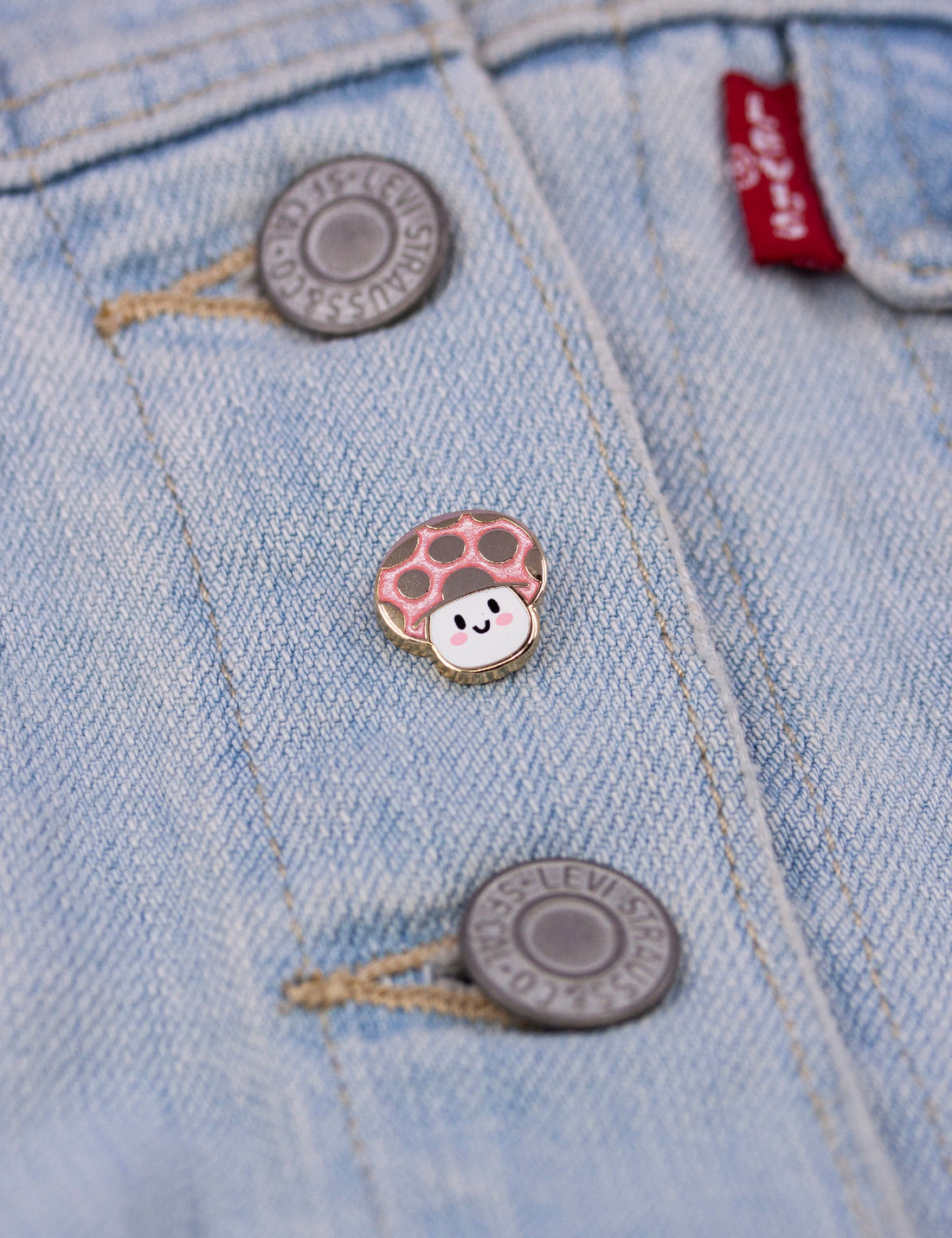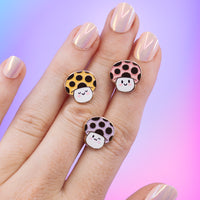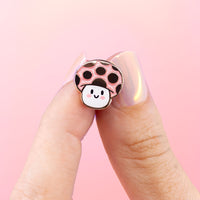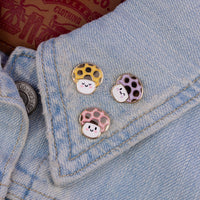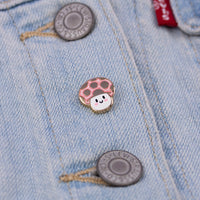 The cutest mushroom you will ever find outside a forest has just arrived ! He is so tiny and will make the perfect addition to any clothing or accessory you will add him to! And because one is never enough he comes in 3 colors and 3 moods so you can adjust based on your own mood 

- 14mm height hard enamel pin
- sparkly enamel detailing
- Available individually or as a set of 3
- The mushroom you get might be slightly different than the one pictured
- Gold plated
- Rubber pin back

-
Original artwork by Joanna Behar ©.