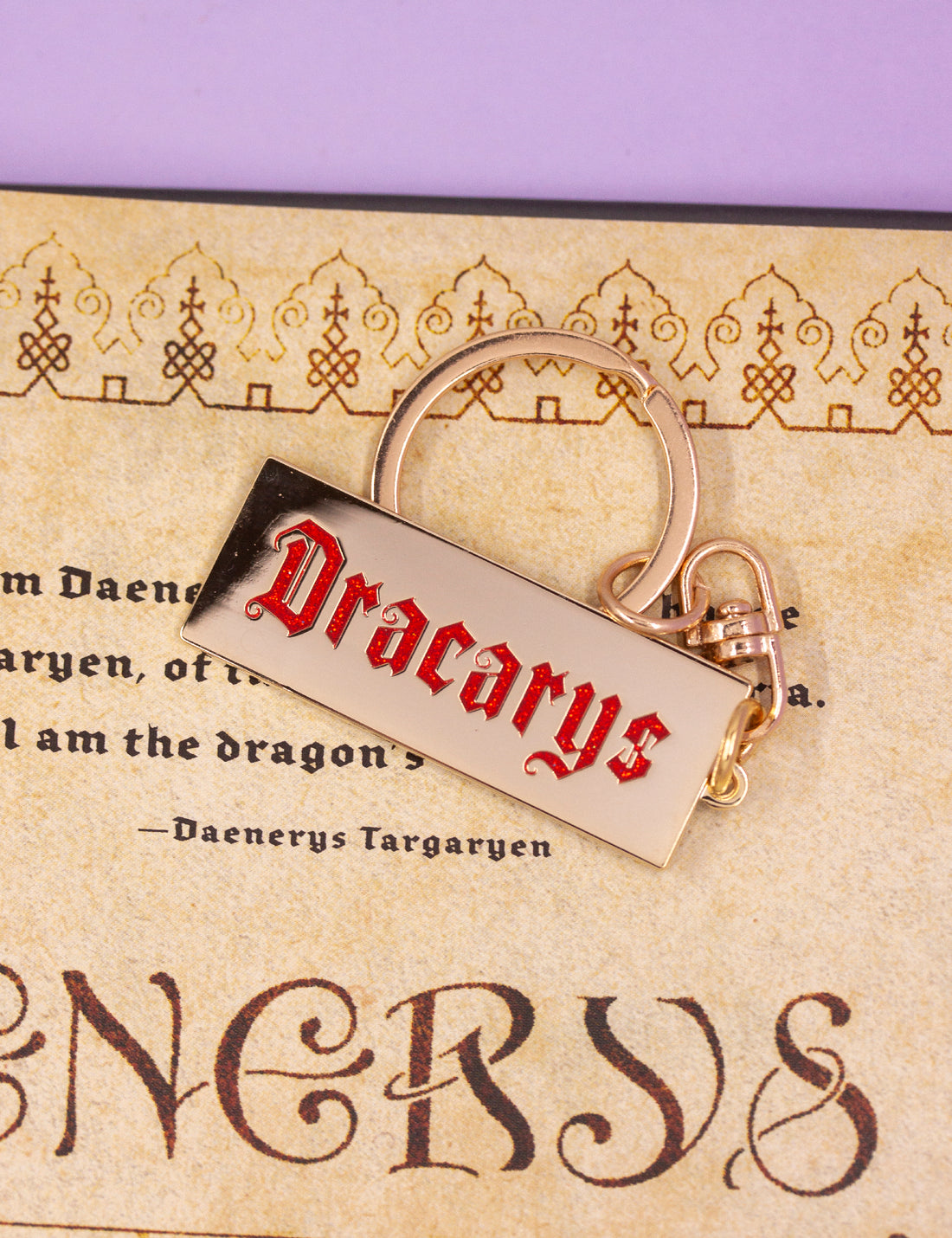 This pin won't let you breathe fire but it will sure make you burn with pride!
wether you are a mother of dragons or not, it will look badass on all keys.
- 48 mm long hard enamel keychain
- 2 mm thick
- Red glitter detail

-
Original artwork by Joanna Behar ©.